Welcome! Today is Day Three of the Decluttering Club! If you've been playing along, how did your house feel when you got up this morning? Did you notice the visible difference? I did. I walked into my living room and breathed a sigh of relief because the lack of stuff all over the floor made me happy.
If you're new, go check out Day One and Day Two. Or start here. Or do whatever you want to do. It's your house!
The goal of these Non-Overwhelming Decluttering Tasks is to help you see progress every single day in your home. VISIBLE progress that will improve your life even if you never get back to decluttering the rest of the week.
Today's Task:
Make it fit!
If you're new here, let me clarify that I am NOT telling you to use your entire body-weight to shut the drawer.
Starting with what is visible, make things fit.
Huh? A game-changer for me in my own deslobification process was grasping what I now call The Container Concept. It's what Normal People don't even know they know, but people like me don't even know we don't know.
Confused enough?
A container is supposed to contain things. It's a natural limit that determines how much of something I can keep. So, if something doesn't fit in the container, it has to go. I used to assume I just needed more containers.
And there are natural containers all through my house. Every shelf, every drawer, every closet, every room is a container. If there's an overstuffed bookshelf in my living room, the answer isn't to buy a new bookshelf, it's to get rid of the books/knick-knacks/random-things that don't fit on that bookshelf.
A bookshelf can only hold so many things. A room can only hold so many bookshelves.
I used to firmly believe all my problems would be solved by more shelves, more storage. I was so wrong. And that belief was a big part of my Slob Problem.
The Goal:

See visible progress in your home and be inspired to keep decluttering!
Start in your home's most visible space. In the video chat we had on Saturday, most of you named your living room, entryway (or mudroom), or dining room as the most visible area in your home.
If you've ever spent all day cleaning, only to have the doorbell ring unexpectedly and your heart ache because the first thing your guest sees is still a disaster, you know what your most visible area is. Start there. People like me like to tackle a linen closet first, but that won't produce visible results that will keep us going.
If you keep important papers in a drawer in the china hutch in your dining room and that drawer won't close, see if there are any unimportant papers that have been shoved in there that can be removed so the drawer can shut.
That right there is a totally hypothetical example, people. Really.
But here's where things can derail for people like me. I get totally lost in the purging-of-the-drawer and spend all the time I have available on that drawer. There's absolutely nothing wrong with that. 
Progress is progress. But my goal for today is to make as much visible progress as possible in as much of my home as possible.
So if I can stay focused on the fact that I am Making It Fit today, I let myself pull out the seventeen empty-and-totally-unnecessary envelopes and close the drawer. And then I start a list on a piece of paper (maybe on one of those envelopes I was about to stick in the trash can or recycle bin), or take a picture with my phone, or write "Important Papers Drawer in Dining Room" on the whiteboard in the kitchen so I'll have a list to work with tomorrow when I'm starting to tackle more in-depth decluttering.
And then I move on to the next most visible space in my home and focus on making things fit in the natural containers in that room.
And add more things to my list.
And no matter when I get distracted (not if I get distracted, it's guaranteed in my world), I've made visible progress and will wake up tomorrow to a house that looks better than it did when I woke up today.
If my Decluttering Energy remains tomorrow, I'll know exactly where to start, but if it's gone I'll still enjoy a more livable home.
A few posts (and podcasts) to help you grasp these concepts:
How to Prioritize Decluttering Projects
Containers and Limits and How They'll Change Your Life
Ooooohhhhh, "Contain"er. Now I Get It
Establishing Boundaries, Confining the Clutter, Whatever You Want to Call It
Replace, Don't Add. A Clutter-Busting Concept
Keepable Resolution: Live in Your House (<– specifically talks about seeing your home as a container, a game-changing concept)
My Two (and only two) Decluttering Questions
How to Not Get Distracted from Decluttering Projects (by other decluttering projects)
Need company while you declutter? There are hours and hours (and hours) of my podcasts you can listen to here.
Want to talk about this live?
Sign up to get new blog posts delivered straight to your inbox here:
Need more inspiration?
See my decluttering tips, tricks and stories (with totally real before and after pics) here.
If you're desperate to declutter, For detailed guides, check out my books: How to Manage Your Home Without Losing Your Mind and Decluttering at the Speed of Life. You might also want to get the 5 Day Clutter Shakedown video course.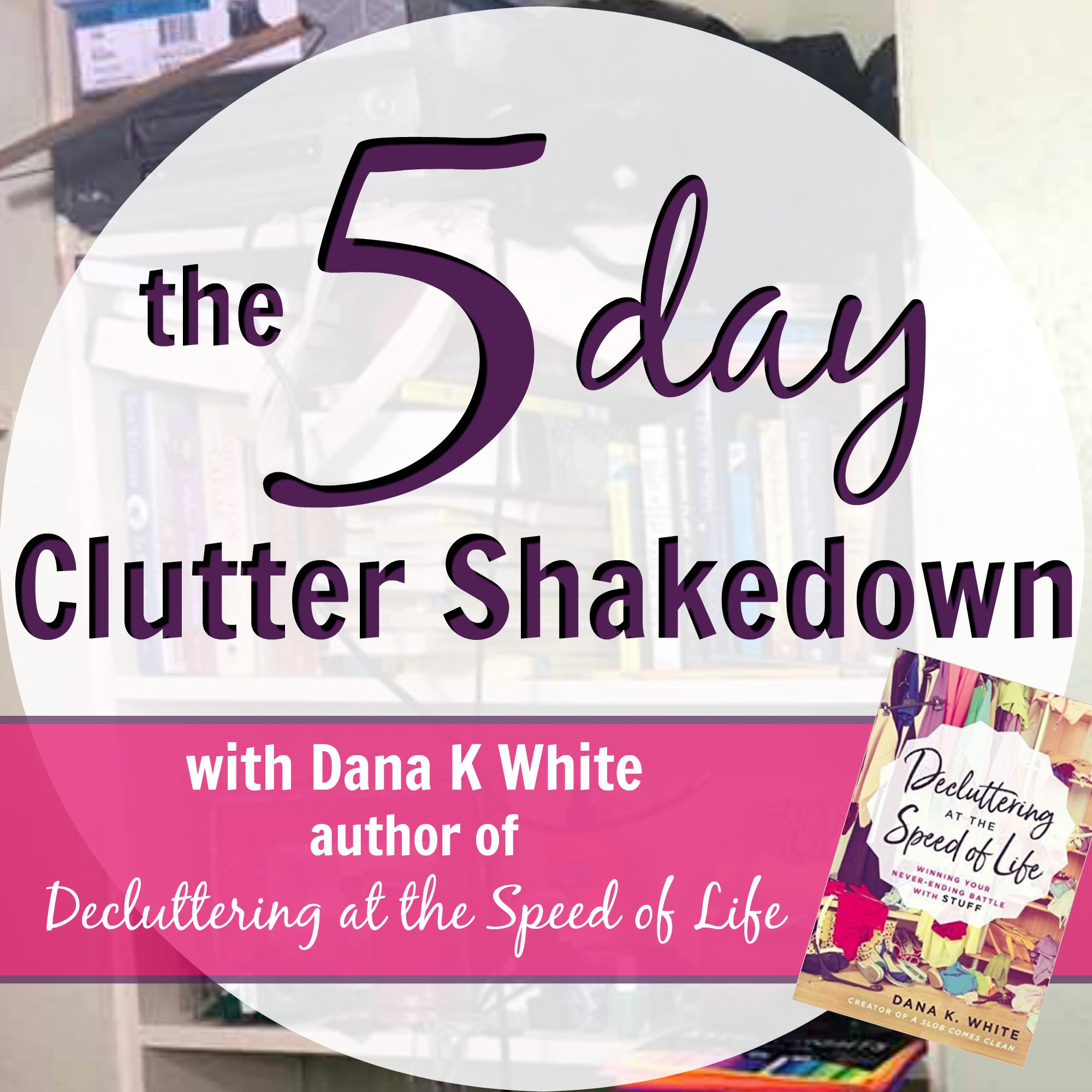 Save
Save
--Nony