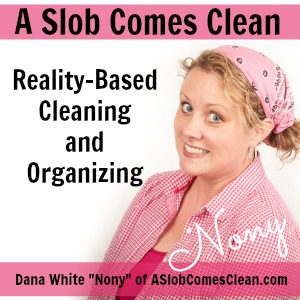 Podcast #7 is up!
In this podcast, I discuss the reactions I get when others find out about my blog (which is basically when they find out about my deep, dark secret!)
I also share how finally grasping the concepts of limits and containers
was a huge step in my deslobification process.
Podcast: Play in new window | Download
Subscribe: RSS
Other things mentioned:
28 Days to Hope for Your Home – an e-book not for the mildly disorganized
Save
Save
--Nony