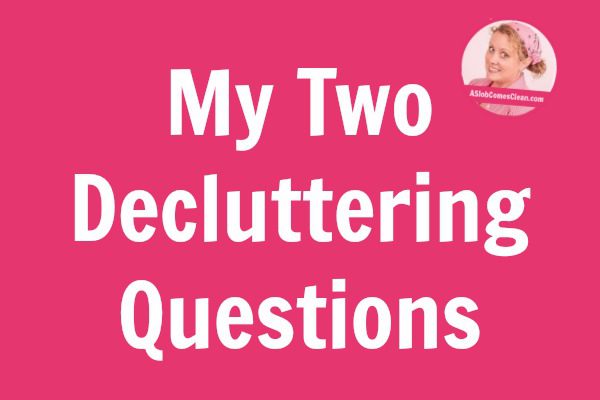 In this process of "coming clean," decluttering has made the biggest impact.
I've said many times that I'm in no position to give advice. I'm a slob who is working hard to change and I share my struggles on this blog. I'm figuring out what works for me and hopefully that can help someone else figure out what works for them.
In the past, when I would look at a drawer-full, or a closet-full, or a room-full of junk, I'd get overwhelmed. I could do the big stuff, but when it got down to those potentially useful items, I was stuck. All of the "what ifs" would flood my mind and it was hard to let go of things.
While decluttering kitchen drawers last month (which were completely full of junk), I came up with two simple decluttering questions.
I've seen lists before. You know, the ones where you ask yourself a series of questions to decide if you should keep something or chuck it. I think that these will be the questions I'll ask myself after my house is de–slobified. In my mind, they're maintenance questions, decluttering questions for normal people. But I don't have time to spend 5 minutes per item. I have (had) rooms full of stuff, so I have to be able to work quickly to keep from getting distracted.
Like I said, I don't want to act like some kind of expert, but these two questions have helped me and have inspired quite a few comments from people who say they've helped them as well. So I thought I'd put them in their own post.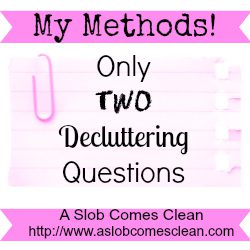 The two questions are:
If I needed this item, where would I look for it? (take it there)
If I needed this item, would it ever occur to me that I already have one? (If not, get rid of it because I'd just buy a new one if I needed it.)
If I ever achieve "normal person" status, I will need those long lists of questions to make decisions about tough items. But as long as I need to get rid of 7/10 of all the stuff in this house, I need a shorter list. One that doesn't contribute to my feeling overwhelmed.
Check out my decluttering page for more ideas and inspiration on how to declutter!
My newest book, Decluttering at the Speed of Life is now available wherever books are sold!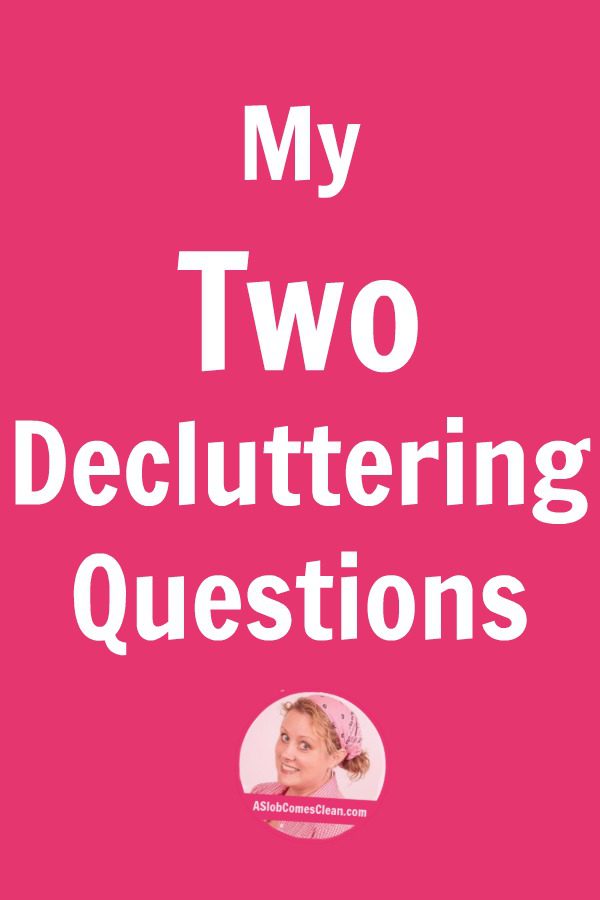 Does even the thought of decluttering overwhelm you? Sign up for my newsletter and get my reality-tested decluttering solutions delivered to your inbox for free.
Save
Save