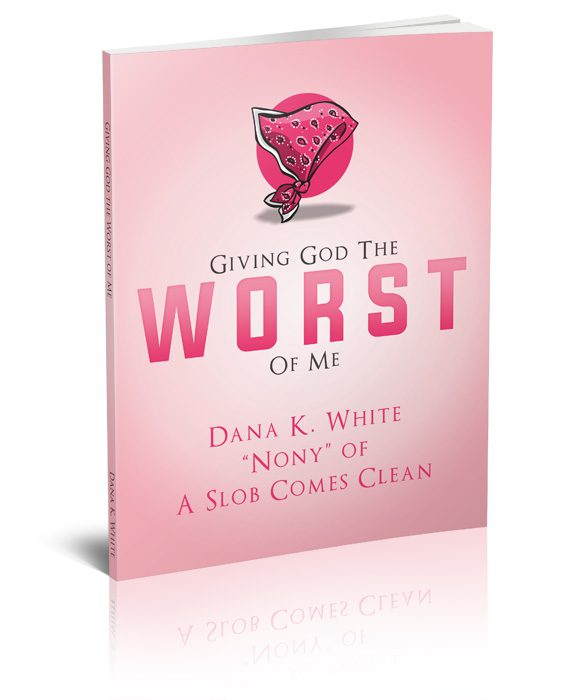 You've heard me mention a HUGE project, right? Well, it's done. FINALLY.
It's only about 60 pages, but has taken me almost all of 2014 to write it, and the experience has been gut-wrenching and difficult and has caused many tears.
Basically, this e-book is my heart.
It tells the whole story of how I came to the point where I started a blog about being a slob and of my journey to acceptance that this is, after all, my "real" blog.
The main point, though, is the spiritual side of this crazy road I've been on for the past five years.
I'd love for you to read it. Just go here (or the form embedded below) to get it in PDF format for free. If you'd like to purchase a printed copy, go here, or buy the audio version here.
Enter your email (just so I'll have it for future book releases and special promotions, you won't be added to my regular email subscription), OR enter "No Thanks" if you don't want to share your email. I'm fine either way.
You'll go to a page with a link to download the PDF for free. No strings attached. Just be sure to save the file so you can come back to it.
P.S. I planned to write something profound when I released this e-book, but instead I'm just trying to get this post published before I have to leave the house. I've waited too long, and I can't bear to wait another day!
Edited to add more than a year later: This is now also available in a print version here!
--Nony