"Dana is the best. She has such a clear, smart, experienced perspective and expresses herself so well and so compassionately."
I love the energy that buzzes within a live audience when lightbulbs turn on in people's minds.
I am passionate about empowering even the most overwhelmed declutterer to make immediate, sustainable progress with the strategies I teach in speaking events and workshops.
And I love to make people laugh.
I am Dana K. White, author of several books including the Wall Street Journal bestseller, Decluttering at the Speed of Life. I am the creator of the five step No Mess Decluttering Process that has helped thousands of people make huge decluttering progress in their homes, even when every other method they'd tried had failed.
There is a way to declutter without tearing your house apart, without expending scarce emotional energy and in a way that produces immediate, visible and sustainable progress.
"I felt my mind shifting gears as she explained some simple strategies that really make sense. Honestly, I feel emotional while hearing her. I have struggled with my house for so long. I feel like I have a fighting chance at getting things done instead of being constantly overwhelmed."
Topics:
Three Mindset Shifts that Will Change the Way You Declutter
The No Mess Decluttering Process
How to Make Decluttering Progress that Lasts
Dana K. White is available as a keynote speaker for community events, corporate events, churches and more. 
Dana's goals as a speaker are:
To teach her unique decluttering strategies. Dana acknowledges and provides real solutions for audience members' legitimate challenges and unique situations.
To inspire and equip her audience to get their clutter out, no matter how overwhelmed they are by their homes. Audience members leave Dana's speaking events thinking, "Oh, I can totally do that!"
To entertain. Laughter makes learning fun and frees the mind to take in information that might otherwise feel overwhelming.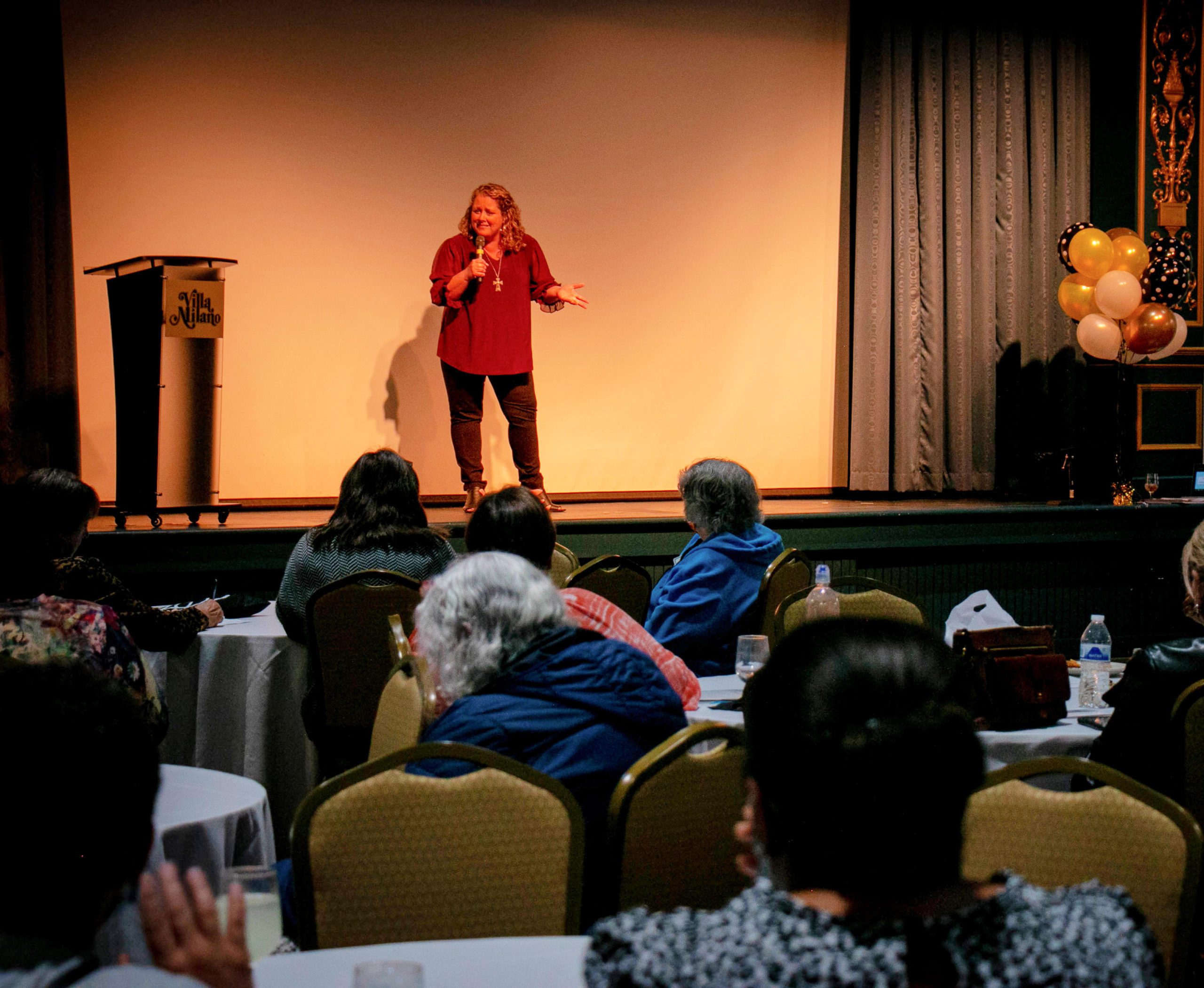 Please contact us for more information on Dana's rates for speaking events and all day workshops. 
Save
Feedback from audience members:
"This program was fabulous! [Dana] is practical and kind and gives tangible steps that anyone can take! Thank you!!!"
"Honest, fun and practical.  I love your energy and creativity!"
"Dana is highly entertaining and has some great tips, even for the mildly disorganized."
"I love that you are so honest about your imperfections because we all suffer from some kind of issue."
"Dana has a great personality and connected with me. Her examples were great and helped put the process in context. She and her process were relatable. Have her come back for a refresher!"
"Dana's presentation was excellent! She kept me engaged and her steps are doable. In the past, I have taken out everything and made a huge mess before finishing. It was stressful as I knew I had to finish that day or in the time I had allocated.  Her process makes sense and will allow me to view progress even though it's not done quickly. I appreciate her!"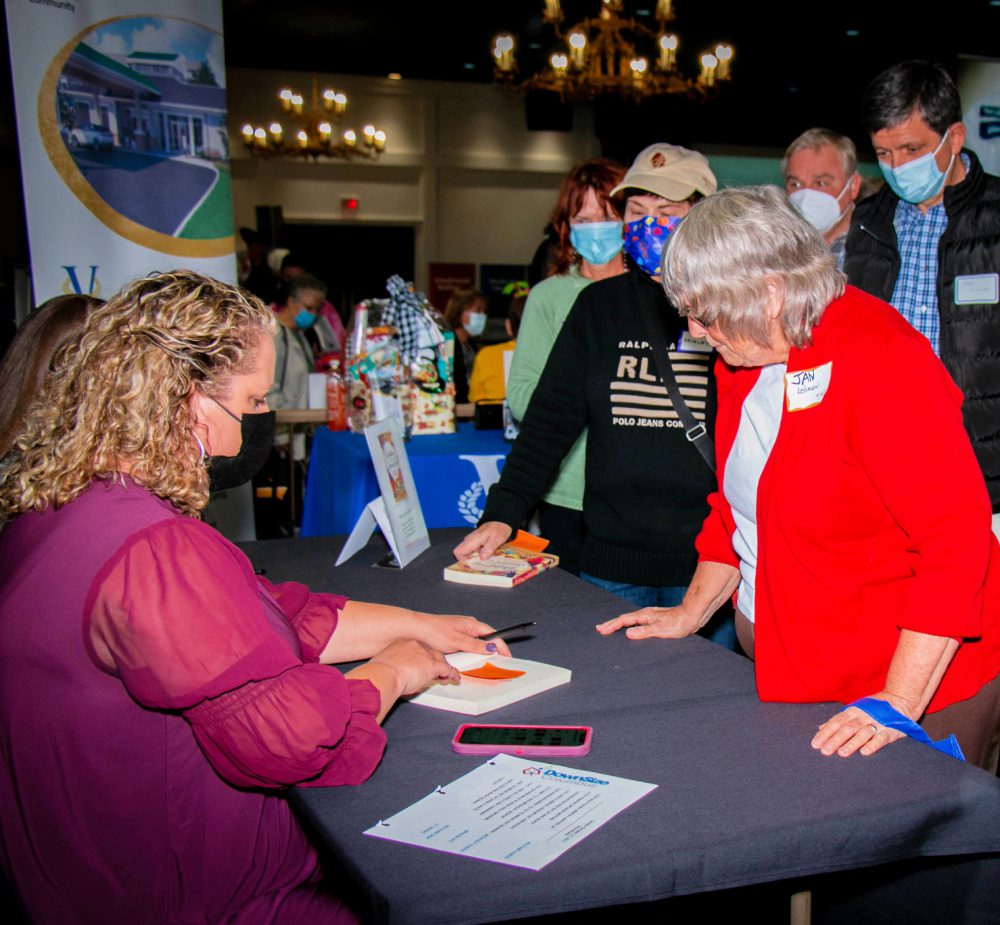 Feedback from organizations who have brought Dana in as a speaker:
"Dana White presented to a group of over 3,300 alumni on decluttering. The response to the topic of decluttering was astounding as this topic was our most well-attended topic to date! The presentation was well thought out and presented in an easy-to-understand manner.
Dana is very knowledgeable and passionate about the subject, and she got to the point quickly and clearly. The feedback that we received from the alumni was all very positive, and all felt that she was very relatable in her delivery. We would be delighted to have Dana return as a speaker for our organization in the future, and we highly recommend Dana White as a speaker."
Dana lives in the Dallas/Fort Worth area, but is available to speak nationwide. She loves to speak at community events for realtors and senior living facilities, churches, libraries, corporate productivity trainings and more.
Please contact me to ask for more information.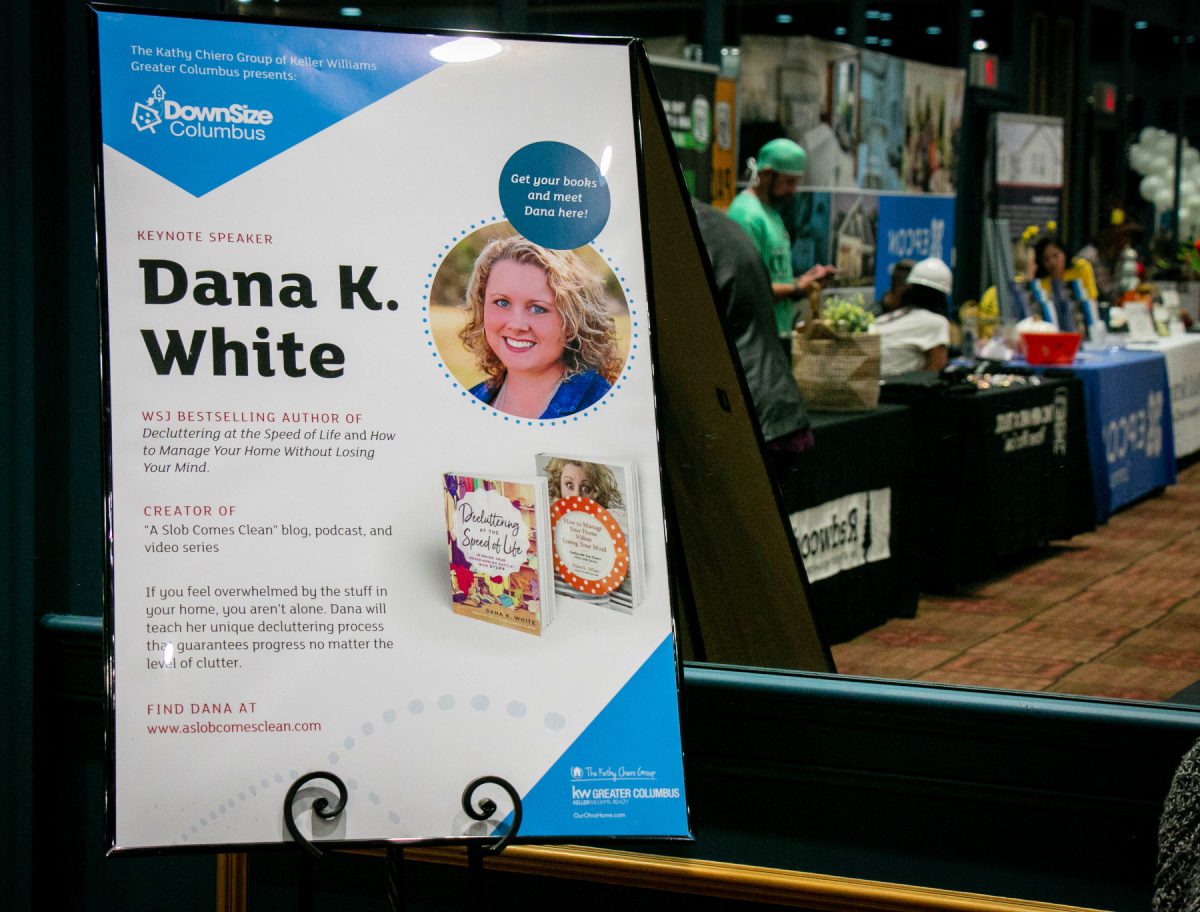 Dana is also available to speak at virtual events.
You can email us for a sample of a virtual speaking event.