Dana has appeared on local and national television sharing cleaning, organizing, and decluttering tips.
As an author of cleaning and organizing book, Dana has had the (bizarre, but so so fun) opportunity to share tips and strategies as a guest decluttering and cleaning expert.
Who would have thought her theatre background would one day help her as she makes TV appearances sharing tips on cleaning, organizing and decluttering??
But she does! And she loves it!
Dana has also been featured and shared tips in many other print media outlets and as a guest on radio shows.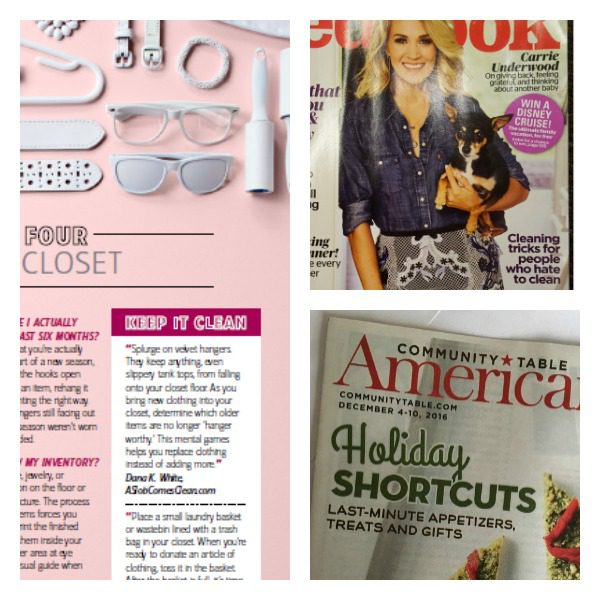 Her strategies have been featured in Redbook, Good Housekeeping, Better Homes and Gardens, Women's World, and many more print publications.