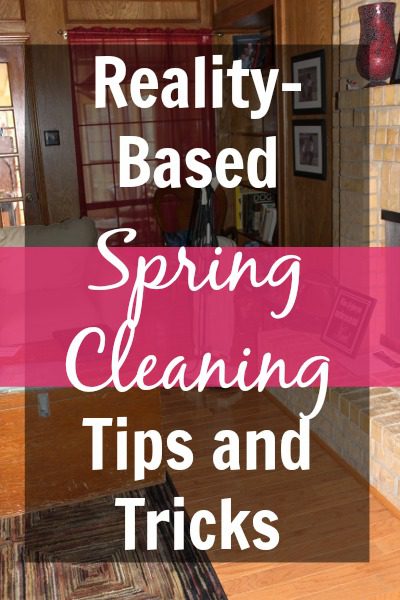 Spring is here! With it comes this crazy desire to go above and beyond everyday cleaning. The sun shines in at a new angle and suddenly every dusty corner, grimy wall or flat-out-dirty surface is revealed.
If you're anything like me, that energy doesn't last long so it's important to take advantage of it quickly!
Don't forget that you can use your spot cleaner on all kinds of different messes, and that you can rent a Rug Doctor at your local grocery store. See how that works here.
Quick Tips to Make a Big Cleaning Impact in a Short Time
Use Your Dishwasher! Washing Kitchen Kitsch
Deep Cleaning Your Kitchen (With a printable checklist)
Quick Spring Cleaning Task – Washing Curtains
Clean Smarter Not Harder – Cleaning Tips I shared on the Home Depot Blog
Bathroom Cleaning Checklist (with Printable Checklist)
Is Clutter Your Problem?
Get started, no matter how overwhelmed you are, here.
See lots of decluttering strategies and totally-real before and after stories (with pictures) here.
Listen to my podcasts while you get started cleaning!
Spring Cleaning for the Cleaning Impaired
Deep Cleaning Your Kitchen Podcast
Deep Cleaning Your Bathroom Podcast
Save
--Nony