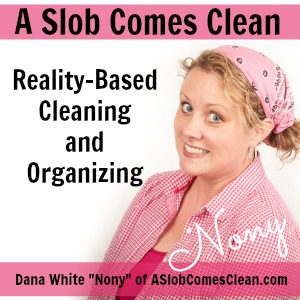 A little something to listen to while you clean bathrooms. You can't say I don't have a glamorous podcast.
Podcast: Play in new window | Download
Subscribe: RSS
Posts mentioned in this podcast:
Bathroom Cleaning Checklist for Kids (With Printable Version)
Bathroom Cleaning Checklist for Non-Readers
My Pinterest board of Homemade Cleaning Products
Non-Toxic Heavy Duty Shower Cleaner
Podcast – The Benefits of Random Intentionality
Teaching Kids to Clean – my e-book that's on sale through the end of May for $3 using the code TEACH.
--Nony