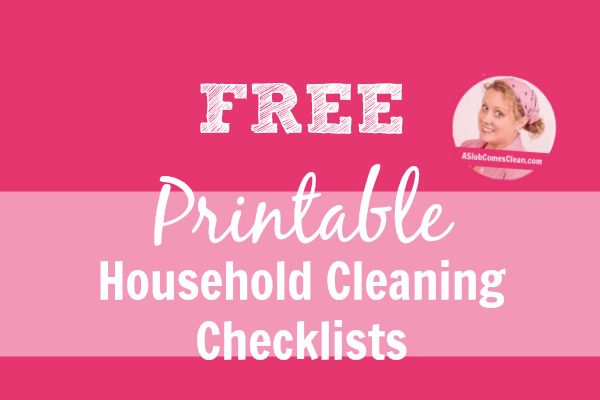 As someone whose biggest housekeeping struggle is . . . focus . . . I've developed checklists that help me stay on track.  When I have a list, the chances are much higher that I'll remember where I was when I got distracted.
And I'm always getting distracted.
Because of this blog, I started creating my checklists on the computer.  Having them ready to go in printable form helps because I'm not constantly re-inventing the wheel.
And let me just say that it is waaaayyyy more fun inventing wheels than it is cleaning toilets.
I don't look at lists every time I clean, but on those days when I feel overwhelmed and don't know where to start, they help.
All of my printable checklists are available for free and can be printed through Google Docs. You can access them by going to their accompanying post and finding the link to the printable version at the bottom of the post.  If that's too time-consuming for you, see the end of this post/page to learn how you can download a collection of all of my checklists and their accompanying posts in e-book form.
Remember that these checklists are best used as inspiration to create routines and lists that work for you in your unique home!
My Printable Checklists:
How to Clean a Messy House and Get it Ready for Guests
Daily Checklist for Kids/Chore Chart
Bathroom Cleaning Checklist (It says it's for the kids, but anyone can use it!  It is DEtailed!)
Kitchen Cleaning Checklist (I've just added the printable version!)
Daily Kitchen Checklist for Kids
Summer Version of the Daily Checklist for Kids
Last-Minute Hospitality Checklist
All of these Printable Housekeeping Checklists are available together in an easy-to-download e-book:
All of the above checklists are now available in an easy-to-download e-book!  The e-book contains the full posts, each followed by the accompanying printable list.  It's a total of 88 pages and is in PDF format.
There are no surprises!  You can know exactly what you're getting by clicking on the links above.  This e-book is simply for your convenience.  Once you download the e-book, you'll have quick and easy access to the posts and lists, regardless of internet access.
The cost of this e-book is $6.00, and payment is made through Paypal.  Just click on the button below: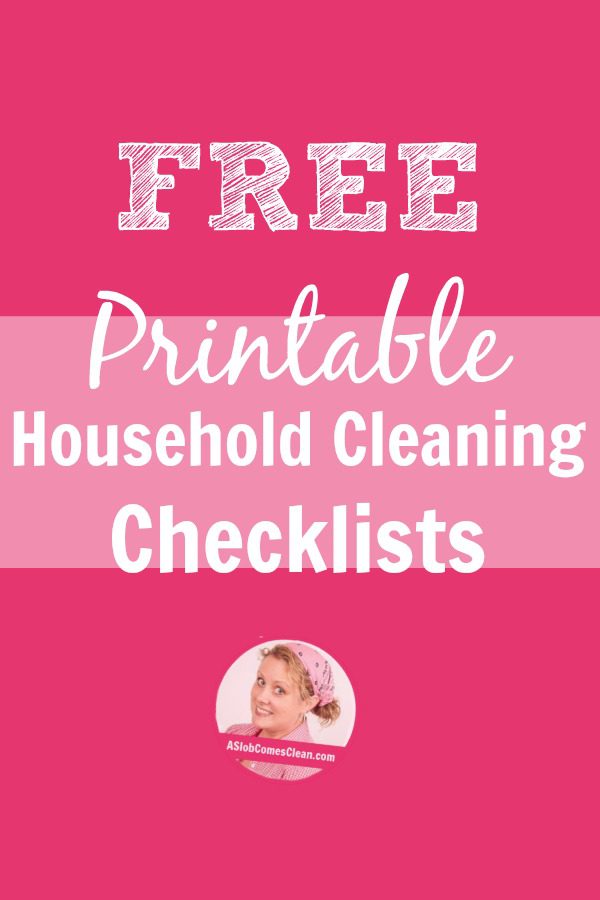 Save