Confession:
That picture above is what my freezer looked like the day before Paula came to my house. With excessive explanation, I could have pointed out the homemade meatballs in the freezer bag. I could have blathered on about the attempt at homemade smoothie mixes that really needed to be thrown out. It had been . . . ummm, a while since the covering fell off the yogurt-filled ice tray and an Oreo cookie cake  crumbled all over it.
But . . . this is what it looked like when she came: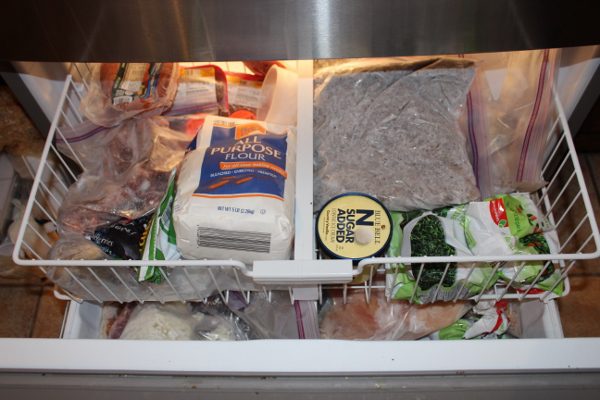 What's that? Oh, it's just the NO SUGAR added ice cream in a totally-disciplined-sized container. And frozen vegetables and fruit front and center.
And those freezer bags? Oh, well . . . that's just a little something I do called Freezer Cooking.
Pre-cooked ground beef . . . shredded chicken, it's nothing really.
I've come a long way in accepting that it's okay to let people see how we really live, but I do have my limits.
Don't know who Paula is? Oh, she's just someone who came into my house along with a NATIONAL NEWS CAMERA recently.
--Nony