I'm messy. Clutter is a constant struggle. The monotonous task of keeping my kitchen sparkling after three meals a day is not on the top of my priority list. I wish it was, and so we have this blog. I love it when I come up with something that helps me minimize how messy my kitchen gets.
About six years ago, I went to a moms-group meeting with a speaker who had written a cookbook on Freezer Cooking. I think she cooked about every three months. It was very inspiring, but also overwhelming. The thought of not being spontaneous (one of my most lovable traits) for three whole months was too much for me. Not to mention the two days of shopping and the day of kicking kids and hubby out of the house so I could cook. But I did take a few key things from her. First of all, many people (including me before hearing her), assume that
freezer meals
are casseroles. I'm not a big fan of casseroles. But she showed us how to make tons of different types of things that were
mostly
done on the big cooking day and then could be thrown together in a matter of minutes for a "fresh" meal.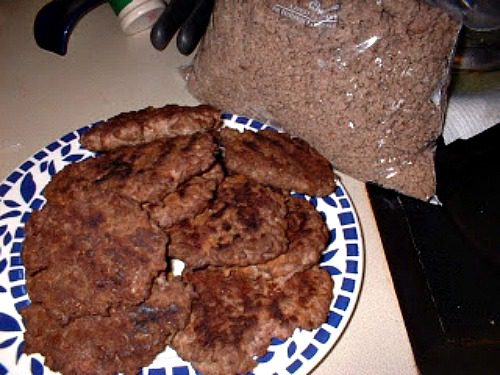 After hearing her talk, I started thinking differently. I began to double certain time-consuming recipes such as spaghetti sauce, and freezing the extra. It doesn't take any extra time to make twice the recipe, but then I have the sauce ready for a 5 minute meal on a busy night. The biggest way I changed how I operate in the kitchen was when I started bulk-cooking meat. If you think about it, cooking your meat is the most time consuming part of meal prep. Especially if your meat is frozen. You have to thaw (which requires this thing called "planning ahead"), season, and then cook. Plus whatever else you're doing for the meal.
I've always bought meat (never more than 2.00/lb) in big packages and divided it up to freeze. A few years ago, I started cooking MOST of my meat as soon as I brought it home, rather than freezing small portions of raw meat. With chicken, I do always freeze some uncooked, since I can do more things with it this way, like
Crockpot

BBQ Chicken
. But with ground beef, I generally cook it all on the day I buy it.
This week I found it on sale for 1.69/lb, so I bought about 10 lbs. I cooked it in three different ways, all at the same time. I made porcupines, which are meatballs with rice in them that pokes out and looks like porcupines. I also cooked up about three and a half lbs of hamburger patties, and then browned the rest of the meat to use in things like tacos, spaghetti, soups, casseroles, or sprinkle on pizza.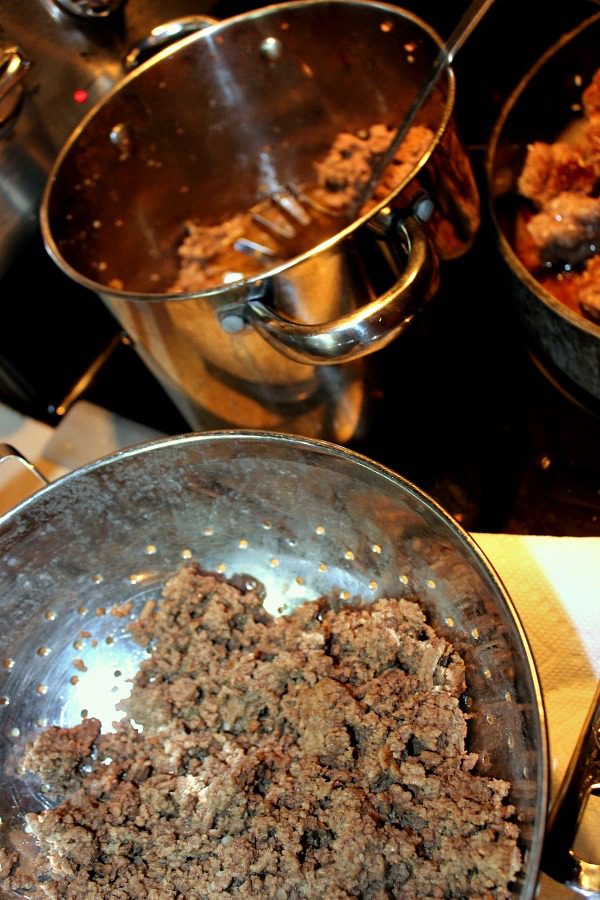 I love to do this with beef, because beef is usually so messy with the fat draining thing. Ugh. It's rare that I find 93% lean beef at a price I can
justify
paying, so I generally get 80-85 % lean. It splatters, and then the draining of the fat is a pain, so I prefer doing it all in one night so I don't have to do it again for a long time. I believe in the importance of eating at home, both for our budget and for our physical and family well-being, so I try to do all I can to keep myself from dreading cooking. With three kids I don't typically have time to spend two hours a night in the kitchen being creative with new recipes. Having the frozen, already-cooked beef means I can have dinner on the table in the time it takes to cook the spaghetti or crisp up the taco shells. I made tacos last night in about 10 minutes. Way quicker than driving out to get fast food!
Here's how I did it this time: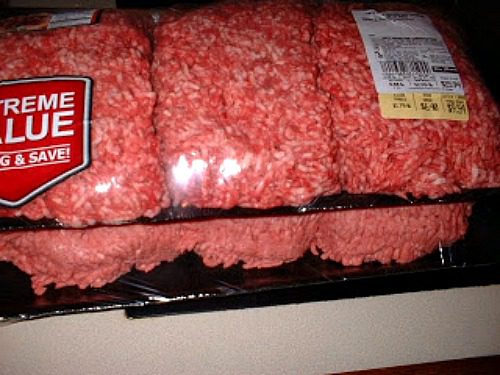 Ten lbs Ground Beef – 80% lean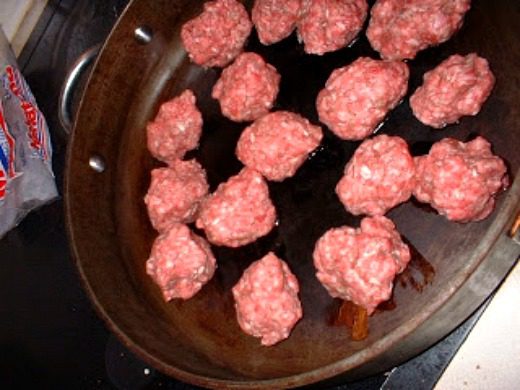 The meatballs get cooked and then drained, and then I add a can of cream of mushroom soup and a can of water and it makes an awesome gravy. Serve it over mashed potatoes, rice, noodles, whatever.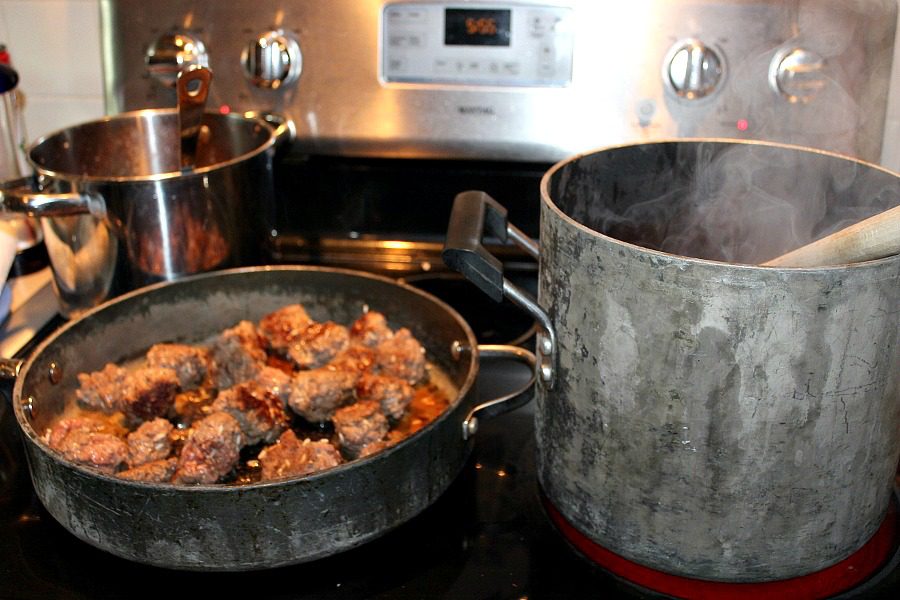 I like to make something like this on the first day because then at least one meal gets the benefit of using the juices in the gravy. If I'm going to cook up LOTS of meatballs, I usually cook them in the oven.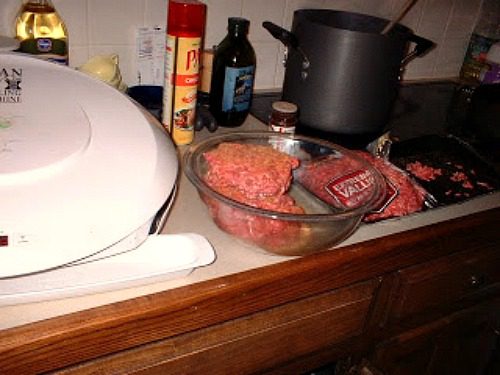 While the meatballs are going, I make up the hamburger patties, season them with Lawry's Seasoned Salt and start them on the George Foreman grill.

The rest of the meat goes in my big soup pot and gets stirred every once in a while. I also season this with garlic and onion.
Once the beef is browned, I use a metal pasta server or metal slotted spoon to transfer it to my colander which is on top of paper towels on a plate.
Let it drain and cool while you have dinner, and then transfer it to a big freezer bag. Don't put it in the freezer bag before it's cool, as it may cause the bag to break. When you need some for later meals, just take it out of the freezer and bang it on the counter to break off how much you need. I usually thaw it in the microwave for a minute at a time on 20% power.