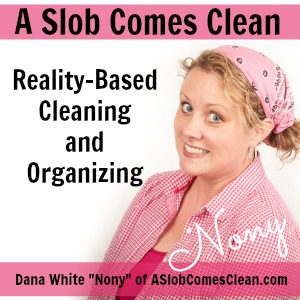 Time for Podcast #13!
Podcast: Play in new window | Download
Subscribe: RSS
In this podcast, I share a little about what has been on the blog this week:
The Make or Break Step of Using a Dishwasher
Cleaning Out the Pantry (Again)
Cleaning Sounds Fun! (For, Like, 2 Seconds)
I also share how we've conquered laundry in our home:
Phantom Laundry – The Laundry Technique that is Rocking My World
The Space Time Continuum Defined (But for Slobs)
Connect with me on all my social media channels.
--Nony