This post contains one little ol' Amazon affiliate link.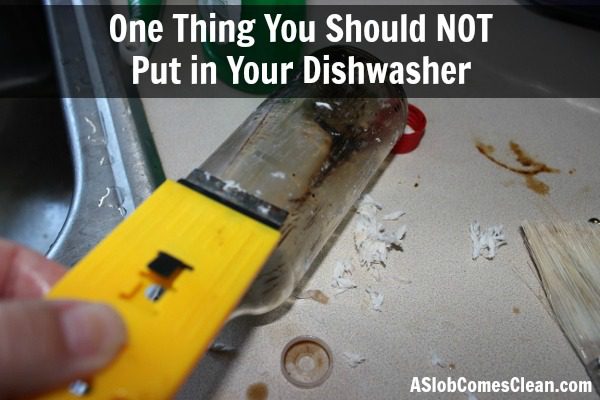 As you know, I'm an Anti-Pre-Wash-Ite.
I get a thrill from putting stuff like this in my dishwasher:
Even my converted-from-pre-washing husband questioned my sanity, but it came out perfectly clean and totally chocolate-cake-less.
BUT . . . one thing you should never put into a dishwasher?
Paper labels.
Right. Washing things with paper labels is just asking for problems with your dishwasher.
So, if you're a Costco shopper like me who was thrilled to FINALLY find soy sauce there, it's best to use a razor
to scrape the paper label off of the old soy sauce bottle before washing it so you can refill it from the monster-sized Costco bottle.
Do you pre-wash?
That link to the razor on Amazon? It's an affiliate link. Expect to see lots of those during this big-time shopping season. It's my ploy to get you over to Amazon on my affiliate link so I can get a commission on ANYTHING you buy over there. Muwahahaha!!! (That's an evil laugh.)
Save
--Nony