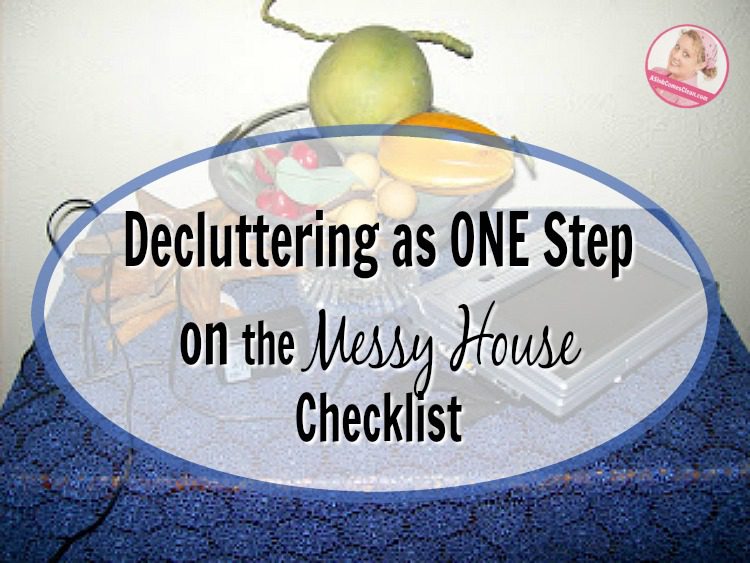 Step Four: Declutter (Again, go through all the rooms in order of priority as determined in step 2.)
I've written a lot about decluttering, and I'm sure I'll continue to do so. It's essential to seeing progress in my deslobification process.
But this time, I'm talking about decluttering as one step (of 10) in my How to Clean a Messy House Checklist. This isn't a How to Change Your House Forever Checklist. That's what 28 Days to Hope for Your Home is about.
This is the checklist I use when I'm getting my house ready for a specific event. (Like Paula's arrival.) I use this checklist if I have a specific date and time written on my calendar when the doorbell will ring.  I used this strategy pre-blog, when I was cleaning a MESSY (scary, overwhelming) house, and I still use it now . . . even though my home is significantly less scary.
My point in explaining all that is that I'm not talking about a whole-house decluttering overhaul here. I'm talking about walking through the house, being purposeful about removing the items that I've been meaning to remove. But just haven't.
Like this:
Yes. On that (in-desperate-need-of-wiping-down) cabinet . . . is a child safety lock.
My kids are ages seven and up and I haven't even used the lock in years. It just hangs there, only attached to one side.
So I took it off . . . and stuck it in the Donate Bag.
I guess I wasn't in a picture-taking mood because I only have that one picture for step four. I can assure you, however, that I managed to fill another black trash bag full of stuff to remove from my home. I just went to look at my Donate Spot/Pile/Mountain, and saw that the bag was mostly filled with outgrown shoes (which had been sitting at the back door forever) and clothes from a pile that I had placed by the back door so I'd remember to take them to people who might want them.
People whose children have now outgrown those clothes.
The only difference between this step and step three is that "decluttered" items here are the ones that I don't feel I can justify throwing in the trash.
Have you been following along on my Cleaning for Paula series? I'm showing how I worked through each step of my How to Clean a Messy House Checklist.  Go see the post and printable here.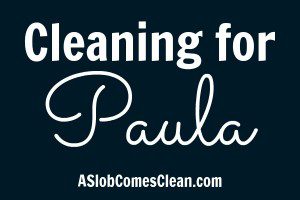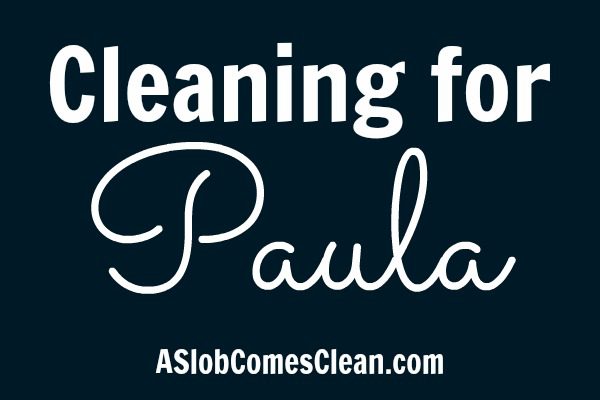 I'll reveal who Paula is later this week!
Hint: I am not related (by blood or marriage) to Paula.
--Nony