I've been sharing how I worked through my printable How to Clean a Messy House Checklist last week in preparation for a visit from Paula.  First, I looked at my calendar to see how much time I had before her visit. Second, I filled out my room prioritization worksheet. Third, I carried a black trashbag through the house and threw away trash. Fourth, I walked back through the house with a Donation Bag and did some surface decluttering.
On Sunday morning before church, I was starting to panic. I had spent Friday and Saturday priming and painting my entryway, and Sunday was scheduled completely full with church, a fundraiser luncheon, shopping for new clothes to wear when I met Paula, rehearsal, and Sunday night church home group.
I was itching to keep moving on my checklist, but I didn't have much time. I did have less-than-an-hour between breakfast and church, so I decided to tackle my fridge.
I knew Paula would look inside the fridge.
I didn't know exactly what was lurking in there.
I also knew the fridge needed a good scrubbing out, and that before I could scrub, I needed to purge. I started pulling out everything and pitching anything that shouldn't be in there.
Like:
My frugal soul grieved for the sour cream that expired last month EVEN THOUGH it was never opened.
I finally accepted that I should get rid of two of the three jars of pickles. (I chose the two that made me wonder, "Exactly how long do pickles last?")
I also stopped ignoring the tortilla soup that had been stuffed in the very back of the fridge for a very long time.
What's that? You don't see any tortilla soup? It's right there. In the middle picture on the right.
Still confused? Oh. I guess I should mention that it is BLACK.
I'm not sure how I know what it is/was, but I do/did. I had dreaded cleaning it out for so long that it became invisible to me.
Invisible to me. Black to Normal People.
Anyway, I couldn't believe how easily that plastic pitcher came clean. Blergh.
Wondering why I stored tortilla soup in a plastic pitcher? Me too.
After I sorted through the expired and inedible stuff in the fridge, it looked like this:
Much better. Still not Paula-worthy.
But . . . it was one thing checked off my prioritization checklist, and that felt good. And that's the point of the prioritization checklist. When I have a huge and daunting task ahead of me, I need something to help me focus in those Oh-my-word-I-have-five-minutes-what-can-I-do moments.
Have you figured out who Paula is? If you follow me on Twitter, you might have guessed.
EDITED TO ADD: I can finally reveal Paula's identity! She is Paula Faris, a reporter for ABC World News with Diane Sawyer! She and Joanna Stern, ABC's tech editor, came to my house last Tuesday!!! It actually had nothing to do with the blog. We were the "normal" family (hee hee) who they taught to use apps and technology to save at the grocery store. The segment is supposed to air Tuesday night. We're so excited!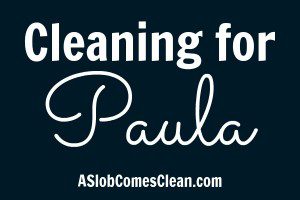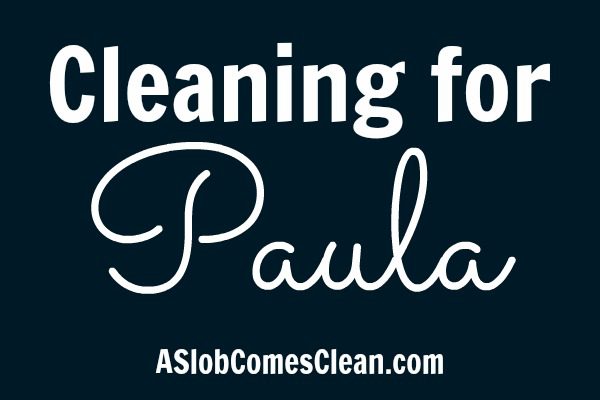 P.S. Tuesday (Nov 12) is the last day of a fundraiser that The Menu Mom is hosting to raise the money her family needs to complete the adoption of Igor. I have donated my Teaching Kids to Clean e-book to the bundle she put together.
--Nony