Step Three: Throw stuff away. (Go through all rooms, in order of priority determined in step 2, before moving to step 4.)
Why, yes.
I do have to have "Throw Stuff Away" as its own step on a printed checklist.
As I cleaned for Paula, I had to make myself stop and purposefully do this step. (That's the beauty of the checklist. It makes me be purposeful.)
I'd much prefer to start tackling the prioritization list than to walk through the house looking for trash.
But I did it, and it worked. (As it always does.)
I took my black trash bag (very important that it's black so no one but me knows exactly what's inside) and walked through each room, looking for things to throw away. I found plenty of trash, but nowhere near as much as I would have found pre-blog. Yay for that!
I threw away:
Mostly empty chip bags, dead leaves, and the case for a lousy thermometer we got rid of months ago.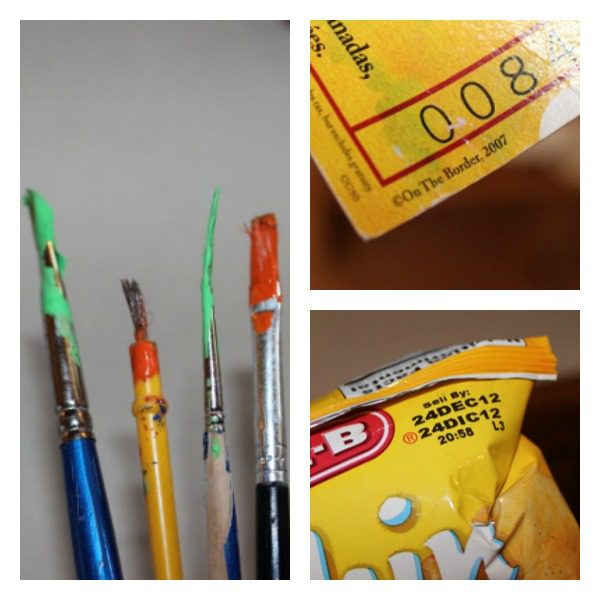 Paintbrushes that some lovely child never cleaned, a coupon for free queso that technically doesn't have an expiration date, but was printed in 2007, and a single-sized bag of jalapeno chips that none of the kids would eat and obviously Daddy didn't want either.
And a single, too small, not-worthy-of-being-donated shoe.
Etc.
I was actually very surprised that my bag wasn't overflowing. But still, this trash-throwing-away step accomplished what it was intended to accomplish.
I removed trash. Cleaning (which comes later) is ever-so-much easier when I don't first have to get past layers of stuff before I can clean.
It kept me focused. I reminded myself (over and over) that my ONLY job for the moment was to remove trash. This kept me from getting distracted with random (and sometimes unnecessary) tasks.
I added things to my prioritization list. As I went through each room, really looking at it, I noticed additional things that I didn't see on the first walk-through. I also gained a better understanding of how much cleaning each room would need.
The house looked better when I was done. Really. I'm constantly amazed at what a difference it makes to simply de-trashify my house.
Stay tuned as I continue to share how I worked through my How to Clean a Messy House checklist in preparation for Paula's visit. You can see the entire checklist, explanation post, and printable checklist here.
Still wondering who Paula is? I'll tell you next week.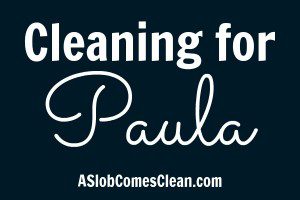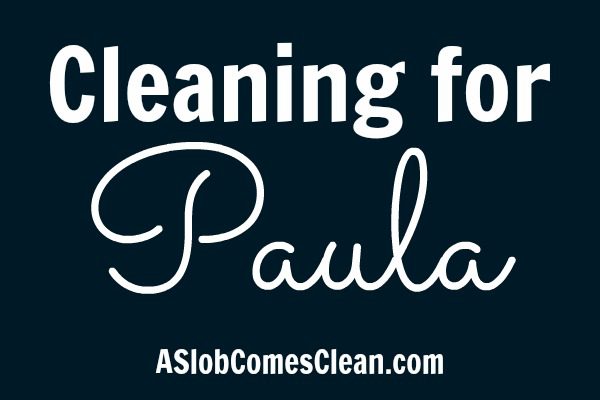 Hint: It's not Jane Pauley.
(I know. She isn't even a Paula. But she seemed like a Paula to me as I kept trying to think of her name. As I kept asking myself: Who is that newswoman that Hubby had a huge crush on when he was a kid?)
--Nony