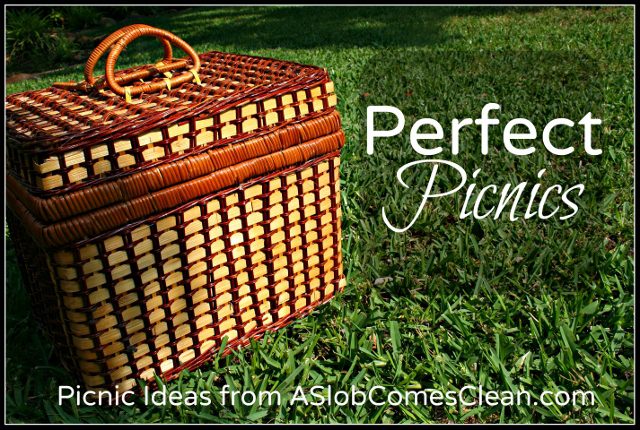 It's picnic season!
For us, picnic season is baseball season.  With two boys each playing two evening games every week for almost two months, we could drop a lot of cash on fast food.  (And gain a lot of weight!)
Picnics require more planning than burgers-in-a-bag, but the family loves them and the effort is totally worth it to us!
Here are some of our favorite portable meals:
Sub sandwiches on loaves of French bread.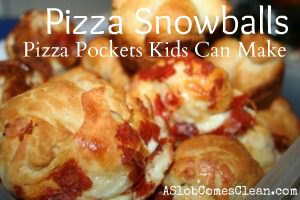 Pizza Snowballs – Pizza Pockets Kids Can Make
Chicken Parmesan  Sandwiches (My personal Fave!!!)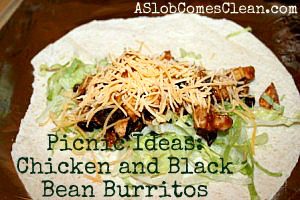 Chicken and Black Bean Burritos
Pizza Pockets (You can make all sorts of variations of these!)
I'm excited to add more to this page over the next month!
Here's our menu for this week:
Monday – Sub Sandwich
Tuesday – Frito pie (suggested by Sussette in the comments last week)
Wednesday – Eat at church
Thursday – BBQ chicken sandwiches
Friday – (We will grab something before the game on this night!)
Saturday – Grilled Chicken and veggies
Sunday – ???  It's Mother's Day, both boys are getting baptized, and I'm having family over for lunch.  I need something good for a crowd that can be prepared ahead or in the crockpot since I'll be leaving the house at 7:15 a.m.!  Any suggestions?
I'll be linking this up to Menu Plan Monday over at Orgjunkie.com.