Last Monday I admitted that I cheated by letting the little toga-guy provide our picnic supper for the week before.
I more than made up for it.
We had TWO picnic suppers last week. Every single baseball game was at 6:15. Although that means we can get the kids to bed almost on time, it also means that supper is crazy-rushed.
On Monday, I made chicken fried rice, which is always a favorite. Even though I can get it ready in less than 15 minutes, I still mis-judged the timing.  Rather than eating it at home at lightning speed, I decided to pack it up in a hodge-podge of containers and take it to the ballpark.
Great fun for everyone . . . except maybe the kid who's playing and has to watch the rest of us eat while he covers first base.
Oops.
But I didn't stop there. No-sir-ee. I was determined to make the totally-made-up-but-I-was-sure-they'd-be-a-hit Chicken Parm Sandwiches that were on my menu plan.
I was right. They were fabulous. (This is big, since I'm not always right about these things.)
I've made Chicken Parmesan for years, since seeing it on the Food Network a long time ago. I no longer consult the recipe (shocker) but I know that I originally combined aspects of a home-cook recipe and some tips I heard from Martha Stewart. I decided that turning these into sandwiches would make this meal a little more portable!
Ingredients:
Chicken Breasts (One large breast per two servings)
Italian Seasoned bread crumbs
Garlic Powder
Salt
Pepper
Olive Oil
Butter
2 eggs
Spaghetti sauce
Mozzarella
Yummy sandwich rolls. I think I paid 1.19 for a package of six at Wal-Mart.
Directions:
The first step is one I would probably skip if trying a new recipe. Don't skip it. It makes a huge difference. Every time I make this recipe, I realize that I should probably do this every time I make chicken.
But I don't.
Place one chicken breast at a time on a large piece of plastic wrap, and fold the wrap over the chicken, sealing it in (ish). (Ish means it doesn't have to be perfect, but the more it's sealed, the less chance you have of chicken nastiness splatting out onto the counter.)
Pound the chicken with a meat pounder, using the flat side. Pound it on the thicker end of the breast, until that side is the same thickness as the thinner one. Make sense? Doing this makes it sooo much easier to cook the chicken evenly and reduces the chance that you'll overcook it. It also makes already-large chicken breasts monster-sized. This allows me to cut them in half and make two servings from one breast.
The next step is essential. I really think it's what makes people go crazy over this dish. I season each chicken breast on both sides with garlic powder, pepper and salt.
Set up a breading assembly line. In the first dish, beat two eggs. Pour bread crumbs in the second dish. Put the chicken in the egg first, and coat thoroughly. Then, drag it through the breadcrumbs, coating on both sides.
In a large skillet, put a smidge of olive oil and a dab of butter. Once the butter is melted, and you've stirred them together, put your chicken breasts in.
Brown them on both sides, until they're wonderfully crispy and golden. While they're browning, pour some spaghetti sauce in the bottom of a baking pan, just enough to coat the bottom well.
This is a good time to toast your bread. I put them under the broiler. (If you're like me, you might want to set the timer for one minute at a time to keep from letting them . . . blacken.)
Once both sides of the chicken are golden and crispy, place the chicken breasts in the pan and place in the oven at 400 until they are cooked all the way through.  I use a meat thermometer to determine when they are done. Remove from the oven and spread one spoonful of sauce on each breast and then sprinkle with mozzarella.
Return to the oven for five minutes or until the cheese is melted.
I put the chicken on the toasted buns, and wrapped them in foil to keep them nice and warm for our picnic.
And then I took a really bad picture.
These things were fabulous! And I can officially report that they are still fabulous when eaten cold the next day. The one that was left was perfect to grab when we met Smockity Frocks at the park on Thursday.
Love that Smockity! (If you've never read her blog, you should check it out. That mama of eight is hilarious!)
And now it's time to create (as I'm typing) our menu plan for THIS week. It's guaranteed to be crazy with all of the last-week-of-school activities, so a menu plan is essential.
Monday – Grilled Chicken, baked potatoes, and corn on the cob.
Tuesday – Round Steak in the Crock Pot, served over rice.
Wednesday – Burritos (our picnic supper for the week)
Thursday – Beef Stroganoff
Friday – Eat out!
Saturday – Homemade pizza
Go check out more menu plans over at Orgjunkie.com for Menu Plan Monday.  I'm also linking up at Life as Mom's Ultimate Recipe Swap featuring lots of picnic ideas!!!
Here is where I buy 40 lbs of chicken at one time for a great price (yes, that was an affiliate link!) and see how I manage 40 lbs of chicken here.
I am so sorry to say that it seems Zaycon has gone out of business. I say "seems" because the information I've seen says they've "suspended" operations and I don't fully understand what is happening. I'm so so sad about this since this will change how our family keeps our freezer stocked with meat. We've been ordering almost all of our chicken, bacon, and shrimp for them for more than five years. If you had ordered recently, I recommend that you call your credit card company or bank (for debit cards) to see what can be done. I've heard many people have had success doing this.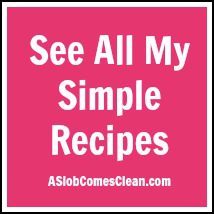 Save
Save