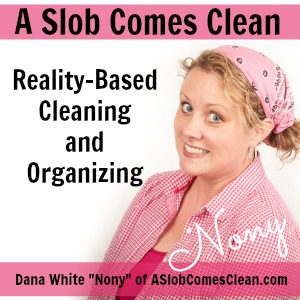 I'm talking about husbands in Podcast #14.
Yikes.
As you probably know if you've been around the blog, I don't put up with husband-bashing, so know that going in if you want to give it a listen.
Podcast: Play in new window | Download
Subscribe: RSS
This week's posts:
Jealous of Other People's Houses
Family Pick-Up Time (Or the Benefits of Random Intentionality)
Posts about husbands:
The Biggest Slob Excuse of All (And How I Got Over It)
Keeping Focus (about how I didn't tell Hubby when I started my deslobification process)
Other links mentioned:
Connect with me on all my social media channels.
--Nony