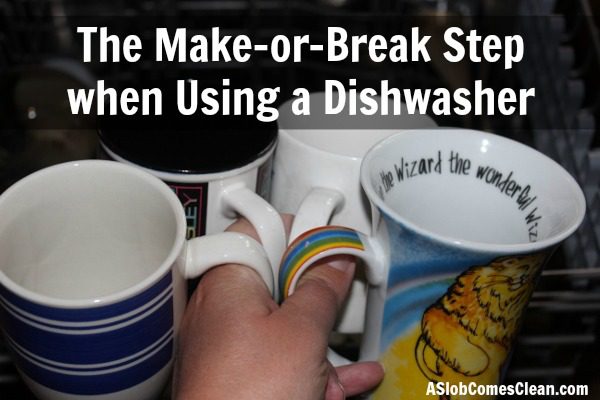 See that?
That's me on a day when I am rocking my dishwasher routine.
Hooking four coffee mugs on one hand to take them all to the coffee-mug-cabinet in one trip.
But then there are days like this:
That's me on a day when I'm stinking up that routine.
A day when I didn't do that all-important, can't-live-without-it, makes-a-huge-difference-so-why-do-I-hate-it step called: Emptying the Dishwasher.
Right. When I don't empty the dishwasher on schedule (first thing in the morning), when I use the dishwasher as a storage space and just grab what I need out of it as I need it, my kitchen looks like this:
Clean dishes, messy kitchen. Not good.
I know this, but I still have days when I let myself get out of the routine. And that's what it's all about. Routine.
Simply using the dishwasher doesn't mean I'll have a clean kitchen. Using the routine does.
Save
--Nony