I'm a fan of homemade cleaning products.  I'm also a fan of cleaning wipes.
So, I combined the two and made homemade wipes!  Perfect for our Summer of Clean Bathroom Cleaning Days as my kids are the ones doing the bulk of the bathroom cleaning around here.
Any time I can minimize chemicals that come into contact with my children while maximizing convenience for all of us, I'm happy.
I based this homemade cleaner recipe on the same recipe I use for our general cleaning spray.  But, as my personality goes . . . I didn't feel like actually measuring.
So . . . I did things the same way I do in the kitchen.  I guesstimated.
Ingredients:
White Vinegar (some, probably 1/4 of a cup)
Dishwashing Soap (some)
Rags made from cut-up not-so-white-anymore t-shirts
Sealable container (Clearly labeled with permanent marker, and one that will never EVER be used for food again.  Ever.)
I put the "ingredients" together in the container, and then filled it almost to the top with water. I swished it around and then left the rags soaking in the solution overnight.  In the morning, I drained the excess water so the rags were wet, but there was no concern about spilling the water.
While spray bottles and rags do pretty much the same thing, I liked these because a certain six-year-old who lives here loves to spray about 4 times more than she likes to wipe.  Using the wipes, she was much more thorough in her cleaning.
Hint:  To test the ingredient amounts, just test the rag.  If you need more dirt-removing-power, add more soap.
Disclaimer:  I like having the kids use these wipes because their ingredients are non-toxic.  Please note, though, that this cleans, but doesn't necessarily disinfect.  I'm a germaphobe, but I've had to come to a point where I accept that killing germs might not be as wise as removing them by wiping with soap and water.  Make sense?
Here's the thing.  I have a child with an immune disease.  An incurable one.  (Thankfully, it's under control at this time.)  While the doctor assured me that this was not my fault, she also said that these kinds of diseases are on the rise.  Big time.  She (as a matter of educated-personal-opinion) blames our country's extreme germ-killing measures.  Since that conversation in her office (where I was constantly blinking back mama-guilt tears), I've been working to change my thinking on this issue.  Cleaning is good.  Cleaning with soap is good.  Creating a sterile environment where unseen things (any and all of them) have no chance of survival, might not be good.
Obviously, if someone is sick . . . more extreme measures are needed.  But as long as we're all healthy and cleaning consistently, these types of cleaning products work great.
(Cleaning consistently is key.  Sorry.)
OK.  Getting down off my soap-box now.
Get it?  "Soap" box.
After the wipes are used, I can launder them with bleach to make myself feel better.
Another disclaimer: I'm no expert on immune diseases or the scientific ramifications of using anti-bacterial cleaners.  I'm just a mom doing the best I can.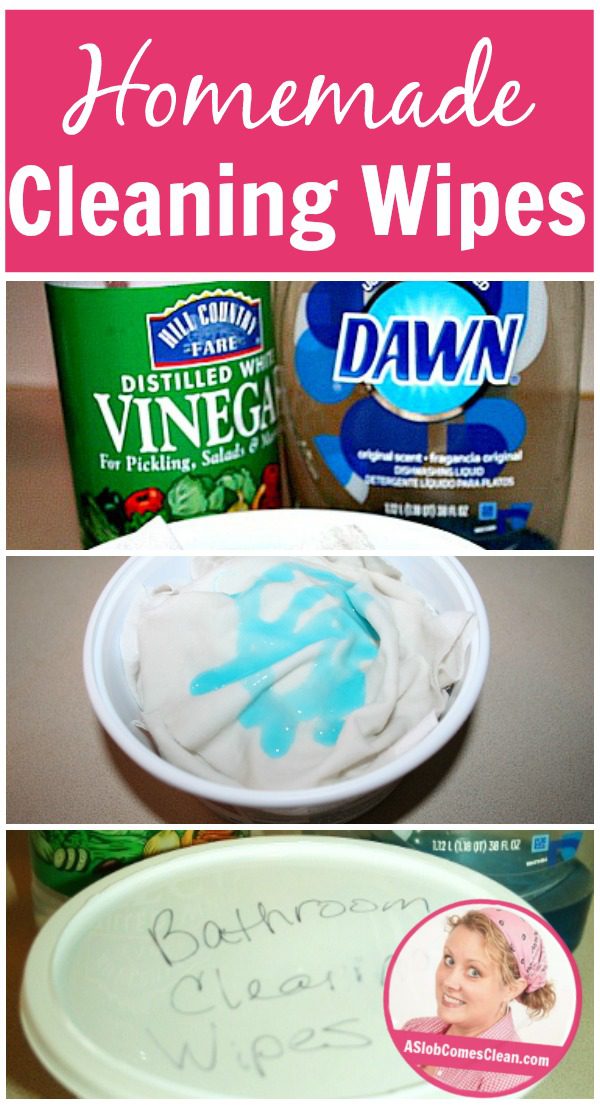 ________________________________________________
Have you downloaded your copy of my e-book, Teaching Kids to Clean?   And tell your friends about it, too!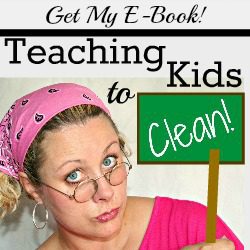 Save