Dust bunnies happen.
Especially with wood floors.
Hairy ones happen, especially in our family of hairy people.
They stick to the end of the broom and won't come off into the dust pan like I totally think they should.
So, I bend the broom as flat on the floor as possible, and vacuum them off. Yay for no need to touch them.
Or, if I'm wearing shoes (which I pretty much never am at home), I step on the bunnies (the DUST bunnies, people, I'm not a monster) and pull the broom so they come off. That mostly works, but sometimes they reattach to the broom when I then try to sweep them onto the dustpan.
Touching them? Not an option.
Affiliate links to things mentioned in this post:
My vacuum which I totally love. (that link is to a newer version, as I can't find the exact one, probably because I've had it for 14 years)
Dust-related posts:
What Flat Surfaces are Really For
(Lame) Excuse: "But I Don't Enjoy Washing Candles . . . "
How to Dust Kitchen Kitsch – Easy Spring Cleaning Tasks
Sweeping-related posts:
The Real Reason I Have to Sweep Everyday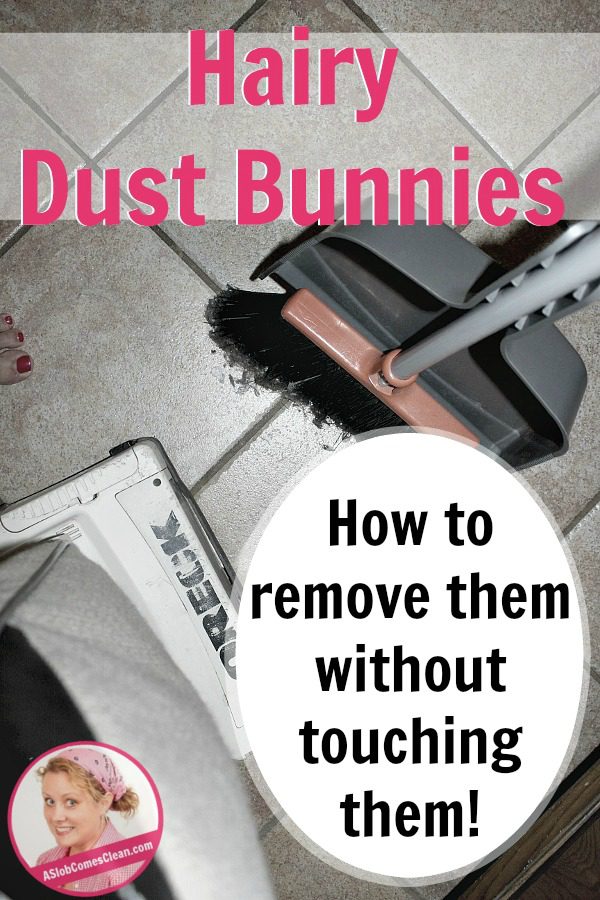 --Nony