I mean really.  Who does enjoy washing candles?
What?  You've never washed candles?
Oh.
Well, I guess it's just me.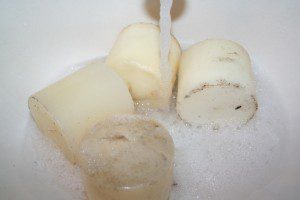 Remember all the talk in the past few posts about my master bedroom and the dust?  Well . . . I can avoid dusting shelves for a long time, but I can avoid dusting candles on the fireplace candelabra that's rarely seen anyway behind the clutter . . .  for an even longer time.
But alas, while pulling EVERYthing out of my master bedroom, I had to make a choice.  Was I going to keep the candelabra or not?
I decided to keep it.
So I had to clean it.  And the candles on it.  And simply dusting wasn't going to be enough.
So off the candles and I went to the bathroom sink where I washed them like I wash the dishes.  (Not in the dishwasher, though.  I was afraid they would melt!)
And strangely, even though I'd put this off thinking I didn't like washing candles . . . I actually didn't mind it so much.
With a little soap and water, dust comes right off of wax.
Who knew?
Who else ever needed to know?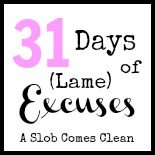 Just a few days left to vote for me over at Circle of Moms!