I heard of these years ago from another mom at my kids' gymnastics class. She had older daughters and told about all the fun they had making these mini-wreaths to use as wrapping decorations.
That was before Pinterest was a thing, so I only have her to credit for the idea, and I don't even remember her name.
But I'm sharing, because if you're like me, you like Christmas crafts that are cute and easy and cheap.
And these are all of those.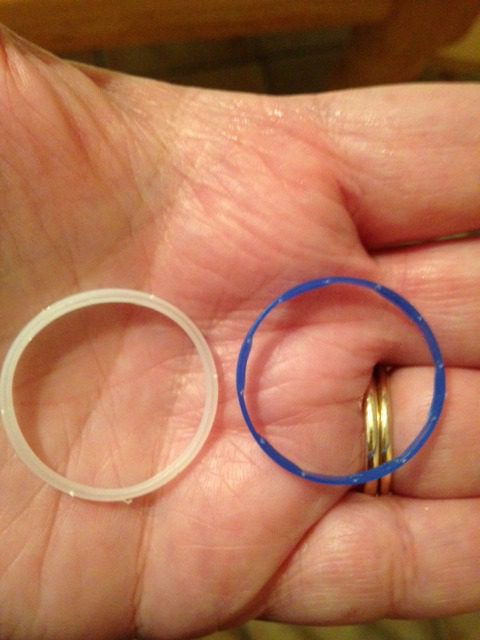 Supplies:
The little plastic ring from a water or soda bottle. It's kind of hard to get off, but if you can get your fingernail between the ring and the bottle, run it around and the plastic ring will eventually twist off. (Don't use a knife with a point or any sharpness. That might sound like a good idea, but it isn't. Really. Ask me how I know.)
Red ribbon
Green pipe cleaners. (These are sold in bags for .97 at Walmart unless someone rudely bought every green pipe cleaner bag in your town. If they did, the bigger bag with some green in it is still less than 3.00.)
Instructions:
Wrap a pipe cleaner around the ring. Trim off the excess.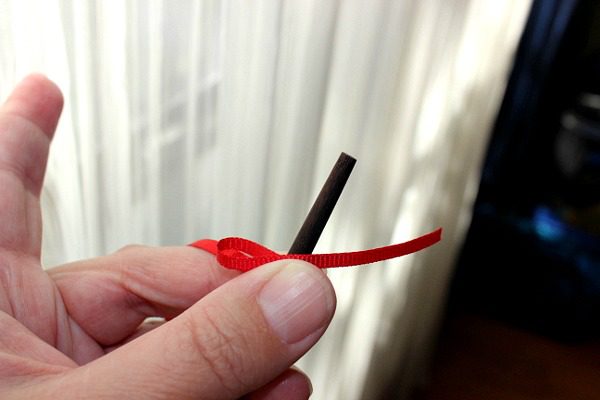 Use a chopstick to tie a teeny-tiny bow with the red ribbon, and hot glue the ribbon onto the wreath.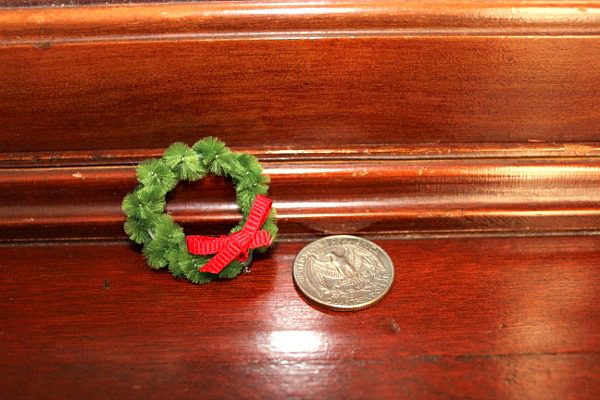 Yay for easy Christmas crafts!
Here are more ideas for you:
Save
--Nony