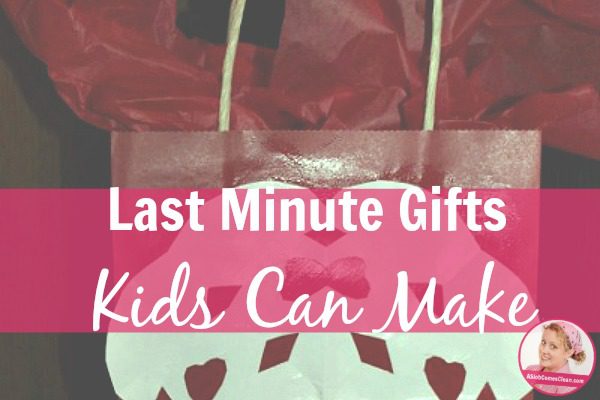 I don't know about you, but I have this thing about my kids only receiving at Christmas.
Money isn't totally in their realm of understanding yet, so I try (but don't always succeed) to have them make something to give as a gift to those who always give them gifts (grandparents, aunts and uncles).
Time and effort? Those have more of an impact on my kids.
But sometimes Christmas sneaks up on me and I need something ultra-quick to give.
These heating-pad rice socks are a perfect gift to make for any age. The ones in this post with instructions were made with deer corn, but in the last few years we've used rice because I'm not crazy about the corny scent. I made these with my Brownie troop this week, and a ten-pound bag of rice was just about right for ten socks.
They truly are finished in five minutes, are no-sew and best of all . . . we USE ours. My kids immediately go looking for it when they have an earache. (Put it in the microwave for thirty seconds at a time and the rice heats up. The rice-filled sock also conforms nicely to a shoulder or neck or whatever else hurts.
This year, instead of making the gifts, I'm going to have my kids make the wrapping like in the picture at the top of this post. (We did this in Brownies too.) We cut snowflakes out of white paper and mod-podged them onto plain, red, two-for-a-dollar-at-the-dollar-tree gift bags.
If you can't remember the details of making paper snowflakes, search youtube. (While you're there, subscribe to my channel!)
If you have a day to spend, fleece blankets are a nice gift. Last year, we spent a day "making" some and used this edging technique. (We used a safety pin instead of a crochet hook.) The kids really LOVED doing this, and the blankets were a hit.
All of these things are simple and quick to do.
What homemade gifts have your kids made?
--Nony