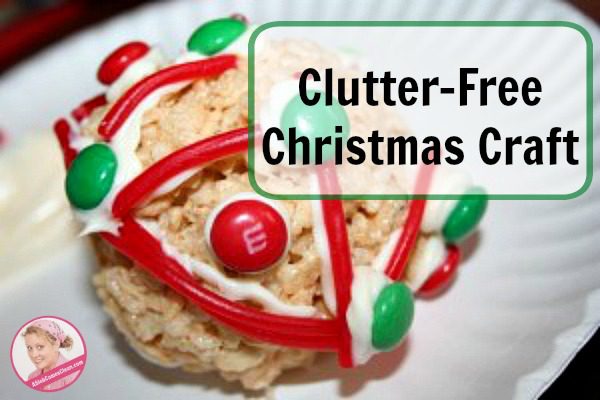 Kids love crafts. I'm always amazed at the pride that beams out of them after making something. Anything.
I love my kids. I love to see my kids' crafts. There are some that are displayed year after year.
But I get totally overwhelmed by the sheer volume of construction paper and glitter that enters my home at this time of year. And we all know I'm not good at dealing with sheer volume.
So, if you're in the mood to do a craft with your kids, because it is some of the most cherished and beautiful memories you can make, but you're not in the mood to add to the stack of "decorations," I have a craft for you.
It's edible. So you get the full joy of creating, the time shared working together, and then . . . you eat it.
Just make rice-krispie treats and shape them into balls. I go heavier on the cereal in the cereal to marshmallow ratio so they won't be quite as sticky.
Put icing (I use store-bought) in a sandwich bag and poke or cut a hole in the corner so it can be used like a pastry bag. The bags I got had the expandable bottom, so it worked better for me to just poke a hole into the bag because when I tried to cut the corner, it would squeeze out of two places. (The above picture is me holding the bag. It is not a marshmallow.)
Use the icing like glue to put on Twizzlers (the string kind) and candy and decorate it like an ornament.
Ooh and aah and take a few pictures.
Eat it.
I think I found this in Family Fun Magazine last year. It said to use popcorn balls, and last year I did. Rice krispie treats are MUCH easier!
Save