The clock was ticking. After finding out on Thursday that I would need to open my front door and welcome Paula Faris and Joanna Stern of ABC World News into my home the following Tuesday . . . I had been steadily working through my How to Clean a Messy House Checklist.
Finally . . . Monday happened. In case you are Days-of-the-Week Challenged, Monday meant Tuesday was less than 24 hours away.
I came home from the gym on Monday morning, and saw this:
And I sighed a little happy sigh.
Pretty good for a starting place. Actually, it was pretty good for any time around here.
I did some basic picking up for our church home group the night before, and had been doing my best to stay on top of the kitchen so it wouldn't be a big job to tackle.
But now was the time to work through the nitty gritty on the prioritization checklist.
On the actual ten step checklist, steps 5 and 6 are to clean the kitchen and bathrooms. Then, in Step 7, I deep clean each room in order of priority.
The idea behind putting kitchen and bathrooms first is that they are generally the most difficult/detailed/time-consuming rooms to clean. I tackle them on their own and then maintain them so cleaning them as part of step 7 is fairly painless.
Because I only had one day to get through steps 5-10, I combined steps 5-7.
I went through each room and worked through my list of specific tasks. As I left a room, the only things left to be done were dusting and vacuuming. Those are steps 8 and 9.
My goal was to be done with everything except dusting, vacuuming and mopping the kitchen by noon. I didn't have much hope this would happen.
I started at 8:46.
I knocked down cobwebs, cleaned ceiling fans, and dusted my dining room chandelier.
 I scrubbed out my messy fridge and excessively-splattered microwave.
By the way, I used the Clutter Cleaner spray and sponge to clean the microwave and it worked great! (And that free shipping code is still working . . . )
Like a cleaning robot, I plowed through the list, crossing off item by item. I purged the pantry, straightened bookshelves and cleaned the front glass door.
And wondered again and again why I don't do days like this on a regular basis. I can't describe the amazing impact a day of laser-focus has on my home.
By 1:06, I had crossed everything off of my prioritization worksheet.
Then it was time to go through the house (again, in order of priority) dusting. Then vacuuming. Finally, I mopped the kitchen.
By the time I picked up the kids from school, the house was pretty much ready for anything.
(You do know that "the house" means everything EXCEPT the master bedroom and the boys' room, right?)
Whew.
Tomorrow, I'll share about the day Paula came.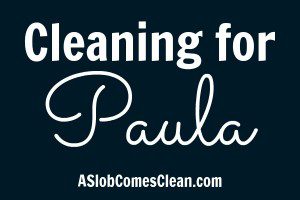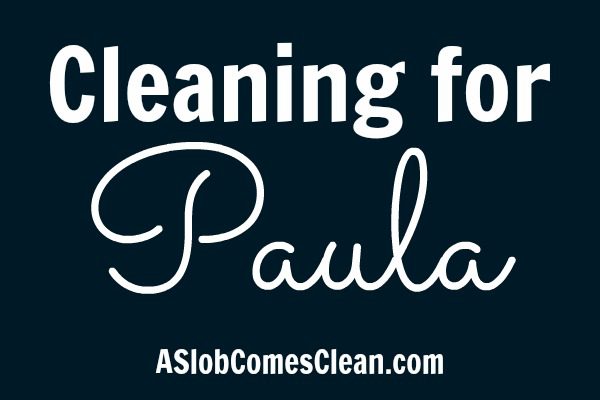 --Nony