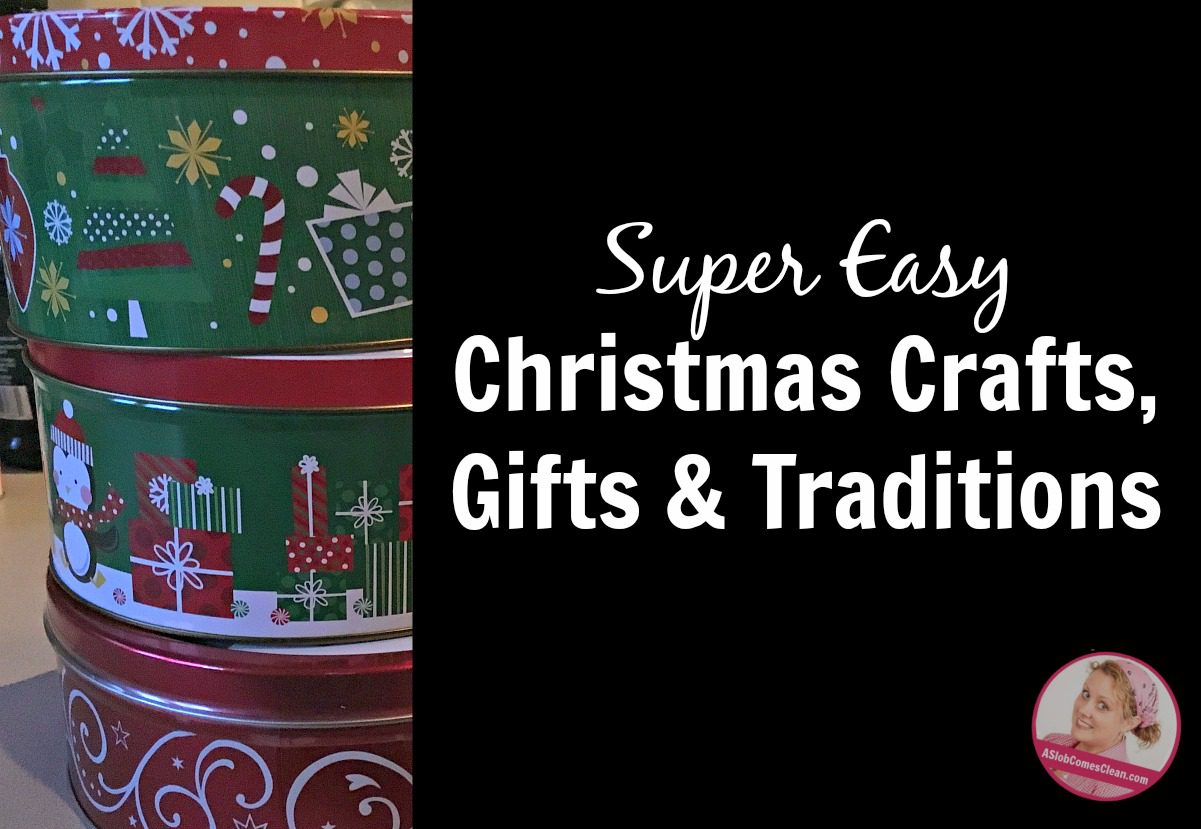 I know. We're barely a week away from Christmas. But since I know that many of you share my TPAD affliction (Time Passage Awareness Disorder), I'm sharing some super fast ways to make Christmas special.
As someone who dreams up big, meaningful ideas, I would often lament that I didn't have the time (translated: had waited too long) to do special things with my kids.
As I started making progress in my home with simple daily tasks, time and work-surfaces were freed up to allow us to do more of these things. I was surprised at how quick and easy it was to make some lasting memories.
So never fear. If I can pull these off, you can too!
Quick and Easy Christmas Craft Ideas
Super Easy Christmas Craft – Miniature Wreaths
Last Minute Gifts for Kids to Make
Clutter-Free Christmas Craft – Edible Ornament
Clutter Free Christmas Gift Ideas
Clutter- Free Christmas Stocking Stuffer Ideas
MORE Clutter Free Stocking Stuffer Ideas
Non-Clutter Gifts for Various Ages Podcasts Part One and Part Two