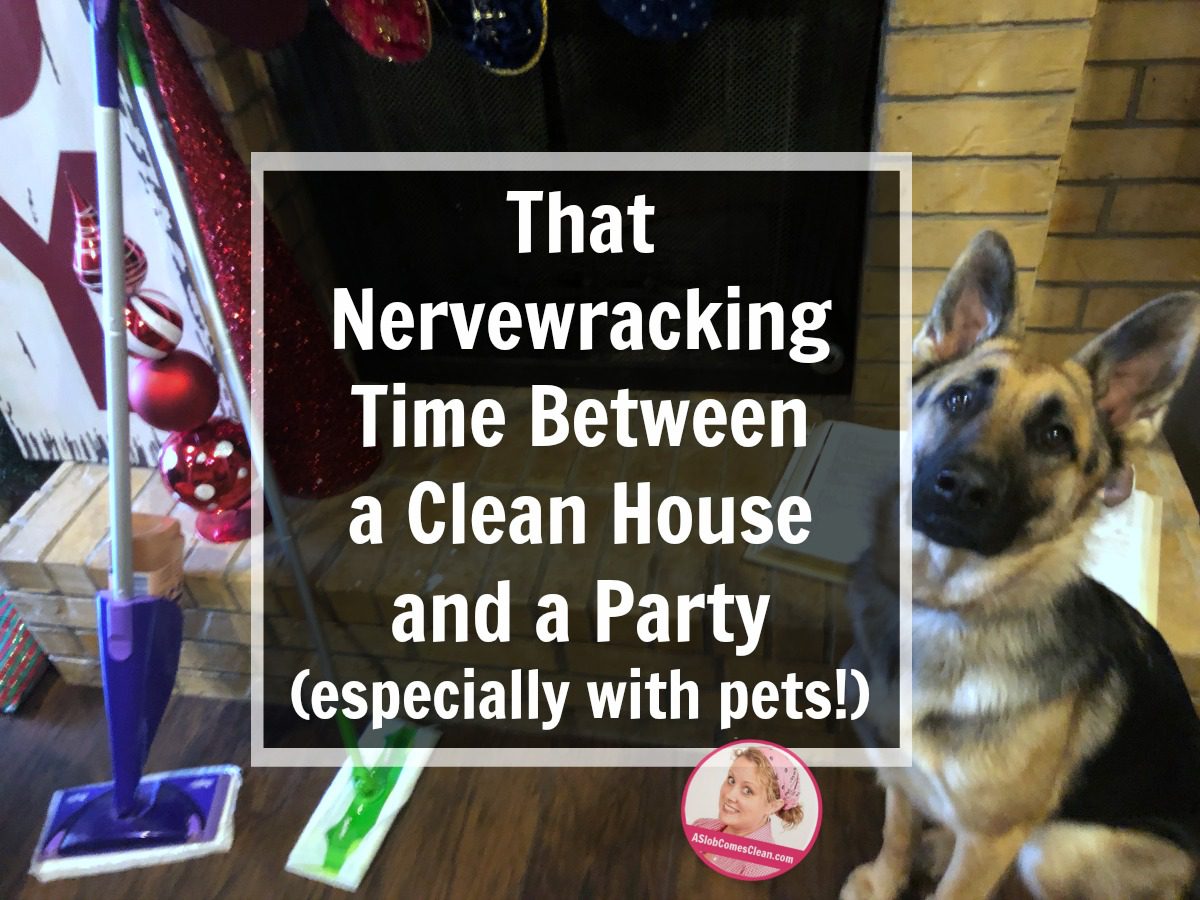 This post is sponsored by Swiffer. The dogs and their messy paws are all mine.
Know what's awesome?
When your house is at the cleanest it can be on Thursday evening. This is especially awesome when you have a party scheduled for the weekend.
Know what's not awesome?
When it rains from Thursday evening until party time, and the family members who aren't allowed to pee inside the house aren't quite old enough to sit calmly and patiently while someone dries them off as they come back inside, mess happens.
I'll try not to mention any names, but . . . fine. It's Cinder. I'm talking about Cinder.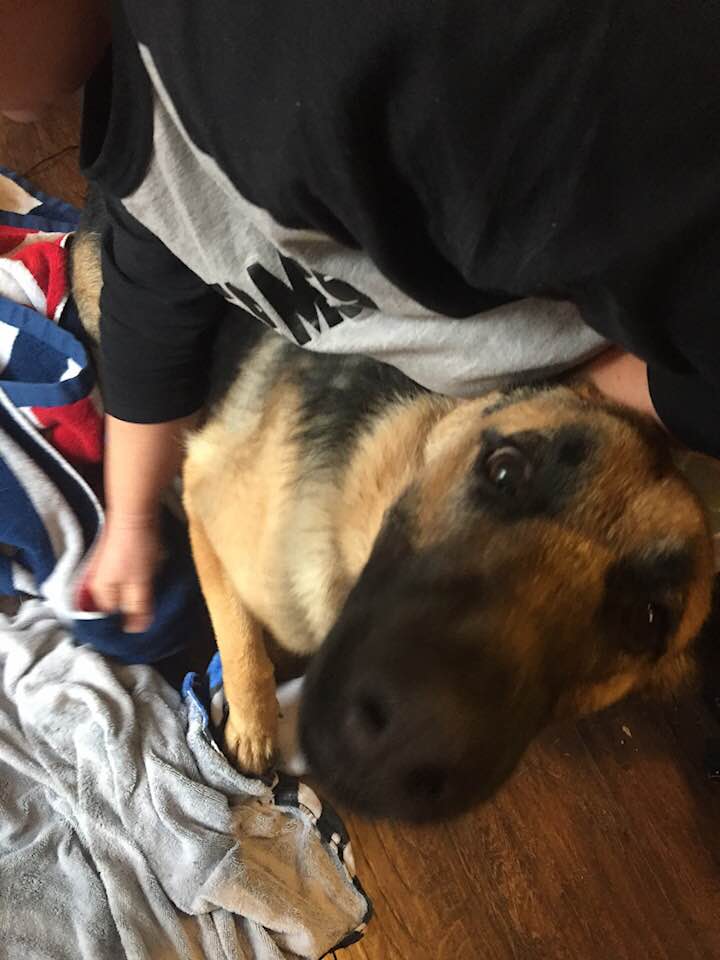 That non-hypothetical scenario describes our first weekend in December this year. I'd scheduled a Christmas party on that particular Sunday night, specifically because the house would be cleaned on Thursday. I'm generally a master of hanging on tight for the days between Party Ready and Actual Party. I'm highly motivated to keep up with doing the dishes and checking the bathrooms for clutter and doing five-minute pickups several times each day, but the rain didn't follow my schedule.
Now, to be clear, as the granddaughter of a farmer, I was taught by my mother to never, ever, ever complain about rain. Or even to hope it won't rain.
Thankfully, with lots of full-body wrestling, I was able to keep the muddy foot-printed mess to a minimum, just inside the door where our dogs enter.
And thankfully, I was stocked up on Swiffer.
Otherwise, I might have broken the don't-complain-about-the-rain rule. 
The Swiffer WetJet took care of my muddy paw print problem. I could leave it by the back door and with a quick spray I could eliminate footprints right after they happened. No mop or bucket or time spent on my hands and knees required.
I know you guys know I love the ease of using Swiffer for things like this.
But really, knowing there are easy solutions to doggie messes has helped so much as we've grown from a family with one small dog who creates small messes to a family with two dogs, one of whom is still growing into a very big dog and has a gift for making big messes.
By the time Cinder is grown, the vet guesses she'll weigh at least 80 pounds. She is the sweetest, but she's very much a puppy (and very much my baby) and she requires a lot of work.
And German Shepherds and dog hair are no joke.
So having Dusters and Sweepers that grab dog hair with a single swipe and a WetJet to deal with other kinds of messes helps this Puppy Mama chill out a little and enjoy this fun stage for what it is. Also, Swiffer recently released a Pet line, Sweeper Dry and Wet Pet Refills and Dusters Heavy Duty Pet Refills, that Trap + Lock pet hair with Febreze Odor Defense which you can pick up the next time you're at Kroger.
Tell me about your pet-related holiday messes! (Or any unexpected holiday messes!) #DontSweatYourPet
Giveaway Alert!
Note: Giveaway is now over.
One person who comments directly on this post will win a Swiffer prize package valued at $50! Continental U.S. residents only. Sorry! I'll use the random number generator on random.org to pick a comment number. The person whose comment is chosen will have 48 hours to respond to my email informing them they've won, or the prize will be forfeited and I'll pick another number. So be sure to use an email address you check regularly! Giveaway closes at 9 p.m. Central time on December 28, 2018. 
--Nony