It's October December, and I've been meaning to write about the garage sale my 9yo daughter suckered me into having in August.
I'm sure I could turn it into a big long story, but in the interest of already not-so-perfect-anymore timing, I'll just share.
She wanted to have a garage sale.
She thinks they're fun.
I tried to change the subject.
Over and over and over again.
She kept asking.
It's possible (or it's for sure) that Mama hadn't done a great job actually donating her Donate Boxes in a while, so there was enough to have a good sale.
Because her desire to have a garage sale made her want to declutter her own room, I gave in. I told her it was her garage sale, and she had to do the work. She could have all the money, but I wasn't doing it for her.
Are you done laughing yet?
Mmm-hmmmm.
She really did do a good job, though of course, I did way more than nothing. It was a great learning experience in the end. We missed the newspaper deadline, and (as I TEACH in the series I've written about having a garage sale), we shouldn't have. That's the most important advertising venue in our small town. She wanted to have it that weekend anyway, and it was awful. We ended up doing it again the next week. Overall, she was pleased with the money she made, though I would have been severely depressed if it was me doing all that work for money alone (as opposed to life lessons for my daughter).
But the biggest positive of having the sale (and what tends to be a big positive for having a garage sale) was that it forced us into finally getting rid of the bunk beds my boys had long ago outgrown.
That's them. Holding clothes we found that had fallen behind the drawers. They had that bed a while. 
It's funny, it's cute. But it makes my Mama Heart want to throw a pity party.
The boys made a little money, their room is much emptier (and therefore slightly easier to keep non-disastrous), and someone hauled those beds off to be used again (after they repair the broken slats on the bottom bunk).
But don't worry. My boys might not be toddlers anymore, but they're not completely grown up: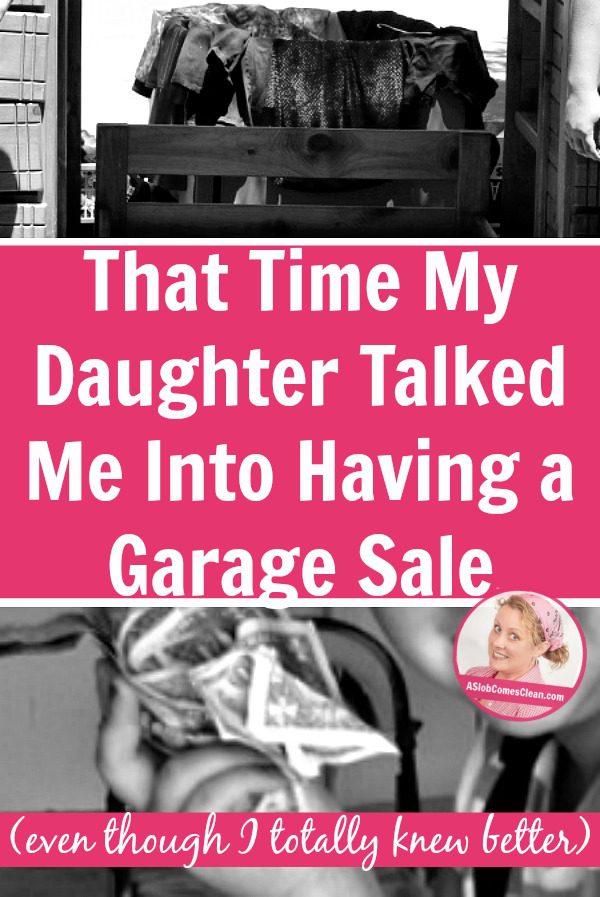 Save