It was time for a pantry clean-out.
Summer, how I love thee. Summer, how you cause havoc in my home.
Actually, it was time for a whole-house clean-out. When things get crazy around here, it's time to declutter. Some people might just call it "cleaning up" but it helps me to think of it as decluttering.
It's the only way I know to get some traction going.
I started in the kitchen because it's visible. It's a place where people actually go. Where I can't seem to keep them from going . . .
I'm not sure how these pictures are SO bad, but I'll share anyway.
Now, if you know how I roll, you know that a pantry doesn't technically count as a visible space. And I have to start with visible spaces or Doorbell Time comes and I'm not ready because the linen closet is organized but the living room furniture is loaded up with randomness.
BUT, in order to declutter the breakfast nook next to the pantry, I had to clear out space in the pantry.
So I did the easy stuff. And the first of the easy stuff was the trash.
Like the now-stale bags of chips and the wrapping from that Costco-sized pack of mac-and-cheese.
And the tea.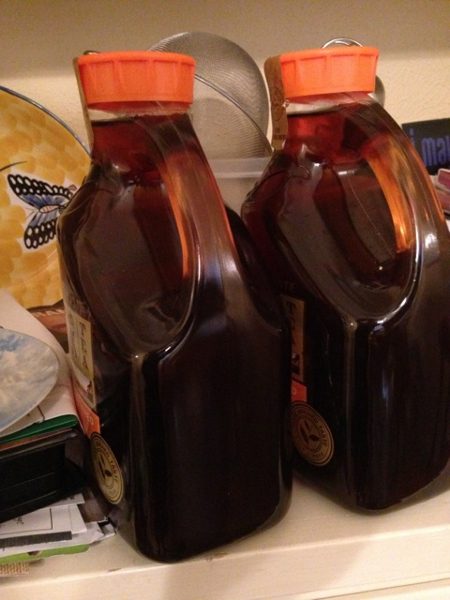 Ugh. The tea. That probably wasn't even purchased with a coupon. I honestly don't even know where it came from, but whoever put it there failed to see that it was supposed to be refrigerated. Since I don't drink tea (my grown up taste-buds haven't come in yet), I didn't notice the bottles for a very long time. And once I did notice, I didn't move them.
Ugh.
They're gone now.
I also went through the pantry finding expired and empty boxes. I was determined to ONLY focus on trash, but things like this couldn't be overlooked: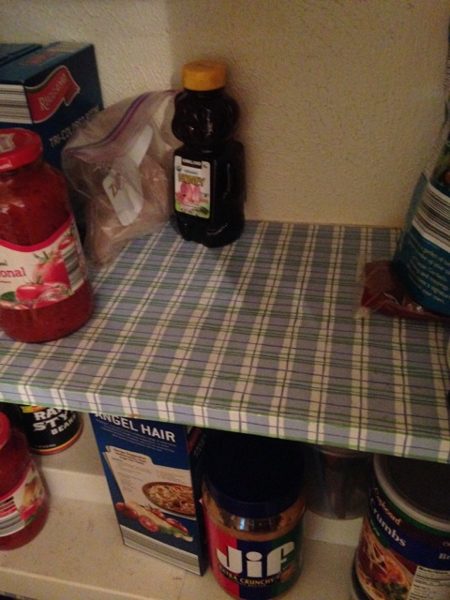 The top of the picture is where I wiped up spilled honey. The bottom of the picture was the icky shelf I couldn't ignore while I had a wiping-up-cloth in my hand.
Once I made room in the pantry, I was able to clear the floor.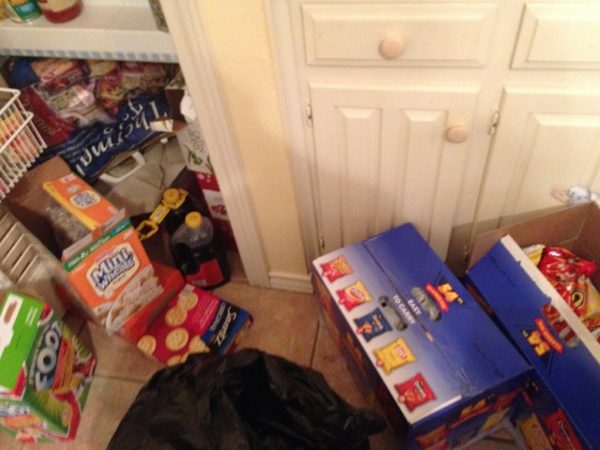 In the end, the pantry looked ever-so-much better.
I know. I didn't do a good job of taking pictures. But I did make a video:
Click here to see the video if it isn't showing up for you.
Oh. You're wondering when the last time was that I cleaned out my pantry? I'm pretty sure it was right before a national news crew came to my house.
Save
--Nony