This is a two-in-one post.
First, I'll share the method my mother taught me for removing gum from hair and sticker residue from glass.
Spread a little peanut butter on it.
For example, these glasses I was thrilled to find at the Dollar Tree recently: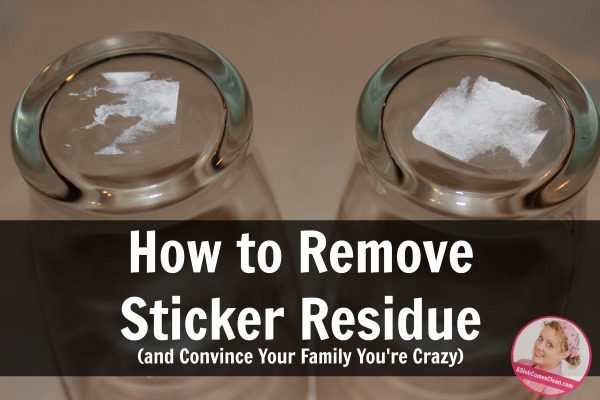 They're HUGE. My one complaint about the glass glasses I've been using for over a year now is that they're too small. As a fanatical ice-water lover, this mama likes big ol' glasses.
So I flipped them over and did what my own mama taught me to do. I peeled the stickers off as much as I could and then slathered them with peanut butter.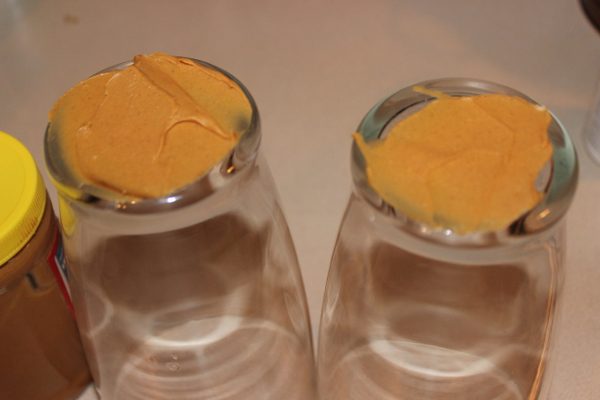 And that was when the bonus happened. Oh, how hilarious my family members think they are as they walk through the kitchen and make cute little comments about what Mama is up to now.
Har-dee-har-har-har.
A few hours later, I wiped them off and was able to easily scratch off the rest of the paper with my fingernail. I then re-slathered more peanut butter on the rest of the sticky residue.
The next day, it was super easy to wipe off the rest of the glue. Then they went into the dishwasher: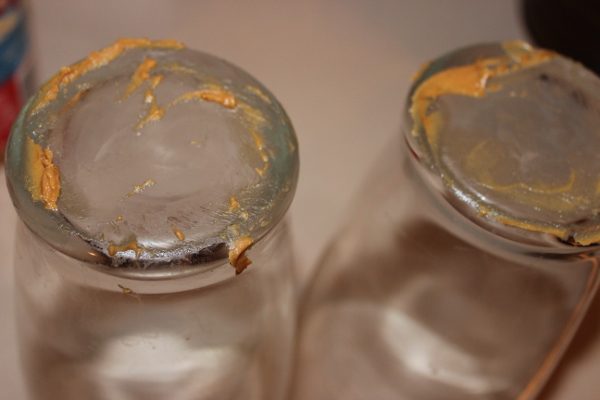 Now my new favorite grown-up glasses are ready to fill with enough ice-water to last me an hour or so.
Not that I don't have to get up more often than that, to . . . you know . . .
Do you use this trick?
--Nony