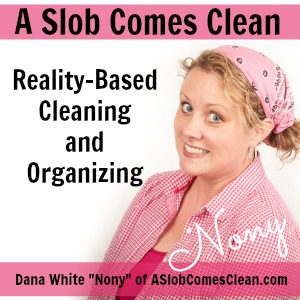 Podcast #5 is a little late, but is now up!
In this podcast, I share Part 5 of my Slob Story, which includes the decision to call this blog A Slob Comes Clean, even though I had never called myself a slob before that.
Podcast: Play in new window | Download
Subscribe: RSS
I also tell about my not-normal week last week.
Other things mentioned:
Cleaning Out the Junk Drawer (The project when I developed the two decluttering questions.)
My Decluttering Page (Links to lots of decluttering posts)
My E-book: Drowning in Clutter? (Don't Grab a Floatie, Drain the Ocean!)
See links to all podcasts here.
--Nony