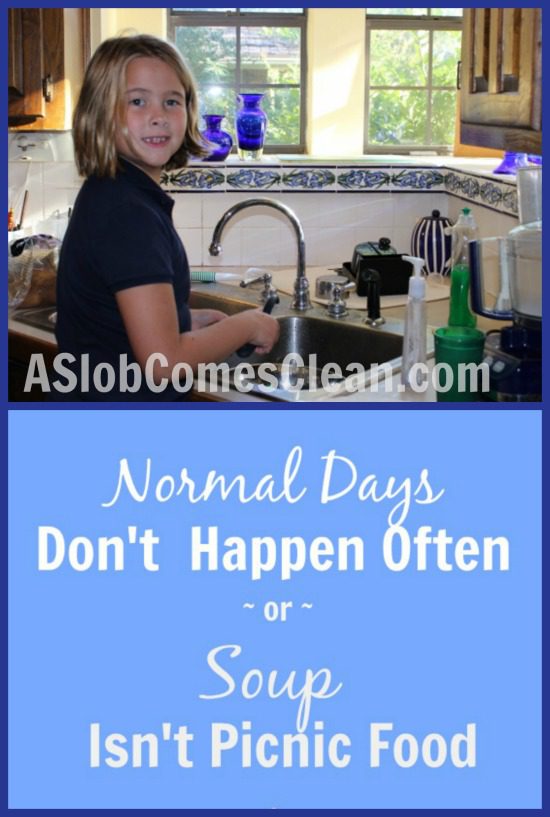 It was suggested that I write a "normal day" type post. I totally planned to do that, but then this week happened.
Not a normal day to be found.
Which is pretty much normal for us. 
I had totally planned to share cute and funny pictures.
Cute: My daughter making meatballs while I browned ten pounds of ground beef.
Funny: "I'm that mom you don't want to get behind in the school pick-up line. The one whose son plays the tuba!"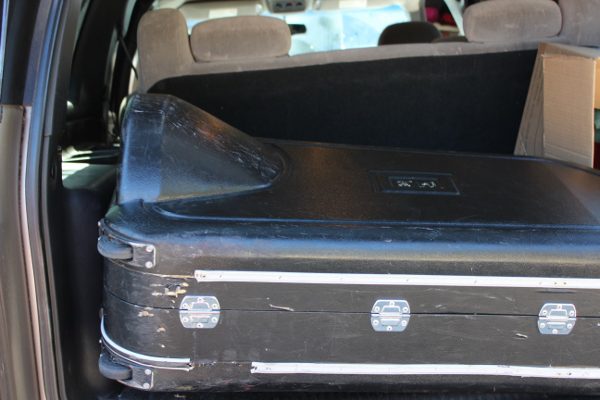 But really, these pictures tell it best:
Yes. That's my hilarious husband eating soup in the car.
What's that? You're confused? You thought that since I'm the lady with all the picnic recipes I'd come up with something a little more portable than soup?
Apparently, that's what he thought as well.  (As seen in his I'm-making-funny-faces-because-this-is-ridiculous pictures.)
Basically, my normal right now is trying to figure out our new normal. Our new normal involves me traveling to help my in-laws (who are in their 80s) one day a week. This "normal" means that on the night before, it only makes sense for me to make double of what I'm taking for them.
This week, that was potato soup. When the lady who just had oral surgery wants potato soup, she gets potato soup.
Even if that means Hubby has to eat soup in the car on the way to our kickball game.
Yes. Our kickball game. Our adult, coed kickball game.
Also . . . not normal.
Save
--Nony