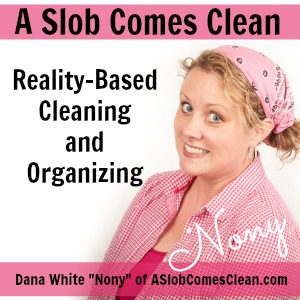 Podcast 3 is live!  And . . . I'm now in the iTunes store! The podcasts are free to download there, and iTunes makes it simple to subscribe to them.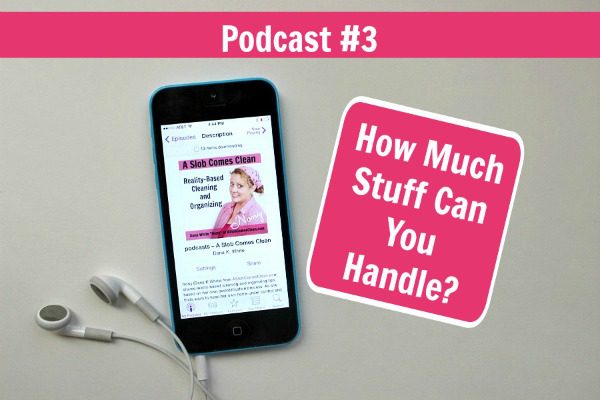 In Podcast 3 I share:
Part 3 of my Slob Story
An update on my week
Perspective on clutter – It's not about figuring out how to organize your stuff, it's about figuring out how much stuff you can personally handle. This is different for everyone, and decluttering to the point where you only have what you can handle will help your home stay under control.
Podcast: Play in new window | Download
Subscribe: RSS
Posts I refer to in Podcast 3
Enjoying My Office! (The post where it hit me that I had added square footage to the house by clearing that room.)
Considering a New Label for Myself (About my need to be a minimalist)
Google + Hangout – How to Gain Traction in Your Home
Previous Podcasts
E-books:
Drowning in Clutter? (Don't Grab a Floatie, Drain the Ocean!)
28 Days to Hope for Your Home (Not for the Mildly Disorganized)
Use the code HABIT in September to get the discounted price.
NOTE: These e-books are now retired, for detailed guides, check out my books:How to Manage Your Home Without Losing Your Mind and Decluttering at the Speed of Life.
My Job Chart – A free online chore chart for kids.
To listen to the podcast here or download it to your computer (without going through iTunes), look for the thin gray bar with a play button that is below the "You May Also Like" pictures.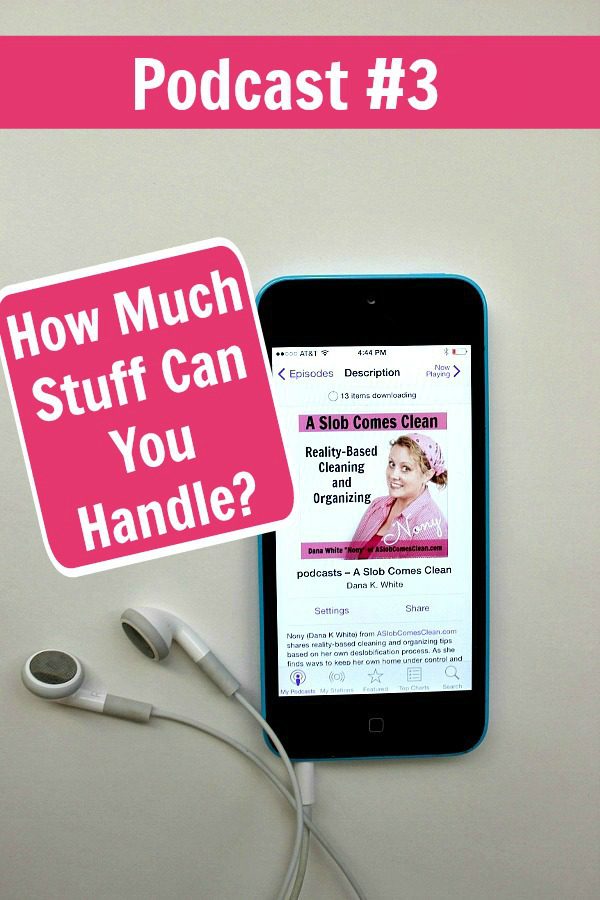 Save