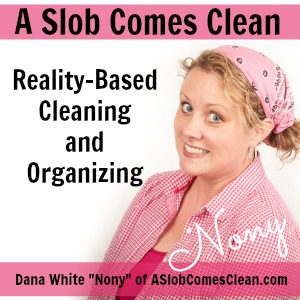 Podcast #2 is done!
Podcast: Play in new window | Download
Subscribe: RSS
Show Notes from Podcast #2 from A Slob Comes Clean:
Connect with me! (Links to all my social media channels.)
In this episode, I shared Part Two of my Slob Story. I was frustrated with how my messiness affected our lives while my kids were babies, but it was only made worse when I discovered eBay.
I talked about our week as I got the house ready to open it up to guests on Sunday evening. I shared the very basic overview of my weekly cleaning task schedule and how that helps me get/stay on track.
Based on my own (way too extensive) experience, I shared how to get started decluttering when you don't know where to start.
Posts that go along with this podcast:
The Google+ Hangout on Habit One of 28 Days to Hope for Your Home
Sept. 12 Google+ Hangout RSVP page
A Tale of Two Houses – My Clutter History
Garage Sale Advice (I shared how my love of garage sales helped get me into this mess.)
How to Start Cleaning Up When You Don't Know Where to Start
My e-books are now retired, for detailed guides, check out my books:How to Manage Your Home Without Losing Your Mind and Decluttering at the Speed of Life.
Previous Podcasts

Podcast One – How to Start Getting Your House Under Control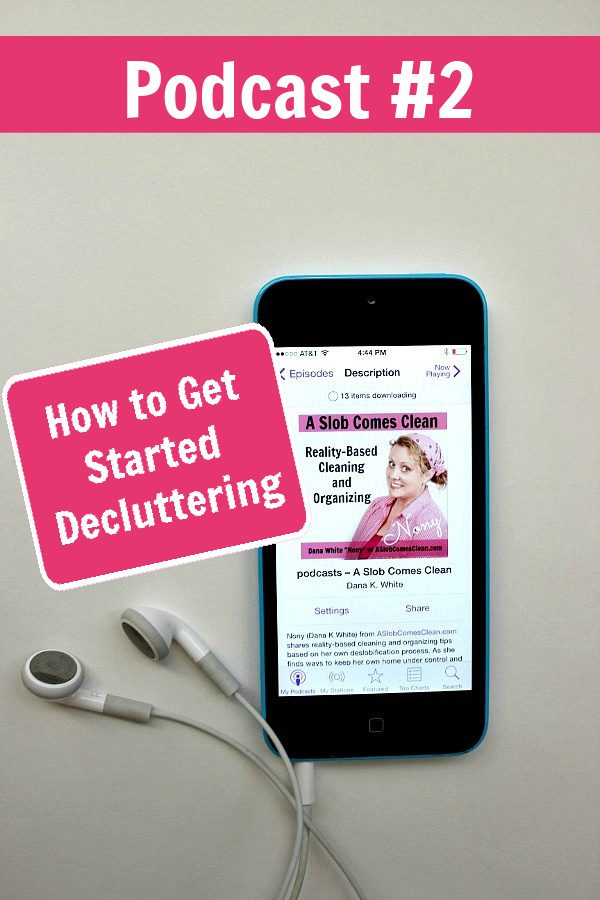 --Nony