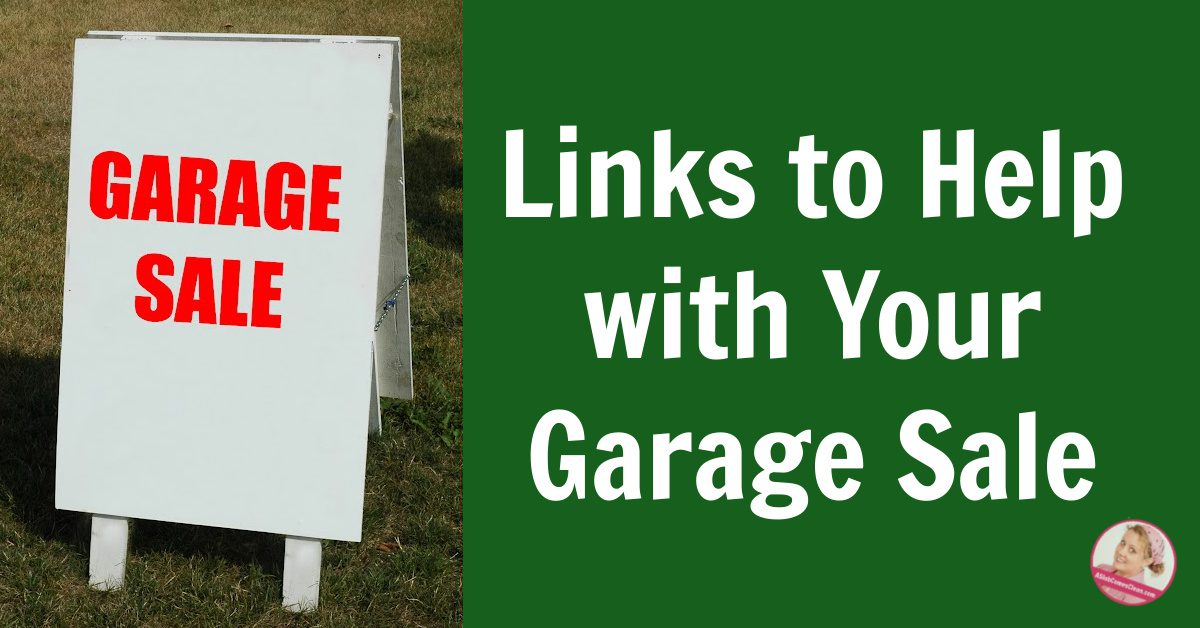 When it comes to garage sales I call myself The Girl Who Knows too Much! My obsession with finding treasures for quarters played a big part in getting to the point where I started this blog!  This post has links at the bottom to my How To series on Garage Sales.
Other garage sale related links:
Garage Sale Advice: How to Set Up Your Sale
Garage Sale Advice Podcast: Get People There
Podcast: Pricing and Set-Up Tips
Podcast: Expectations and Mindset
More Garage Sale Links:
Having a Garage Sale Vs. Donating It All – A Declutterer's Dilemma
But if you can't imagine having a garage sale because you have so much decluttering to do first, don't forget about my decluttering page. 
--Nony