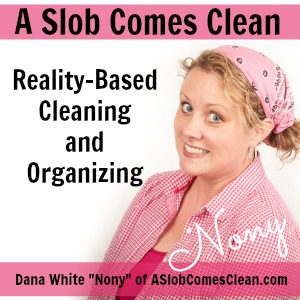 After two weeks of getting a podcast up on time, I'm late again.
If you've been missing earlier podcasts, I generally try to not make these my top post on the blog. (Mostly because my mother complains when I do!) That means that when I put one out, there is also a post goes up that day as well.
That's not going to happen on a Saturday!
Podcast: Play in new window | Download
Subscribe: RSS
In this podcast, I talk about getting people to come to your garage sale. No matter how much work you put in, if no one comes . . . your efforts will be wasted!
Mentioned within this podcast:
Garage Sale Tips – Advertising
Teaching Kids to Clean (the e-book) is on sale for $3 for May. Use the code SUMMER14 to get that price. Go here to find out more about the e-book.
Connect with me on all my social media channels.
See all my podcasts (including two more about having a good garage sale) here.
--Nony