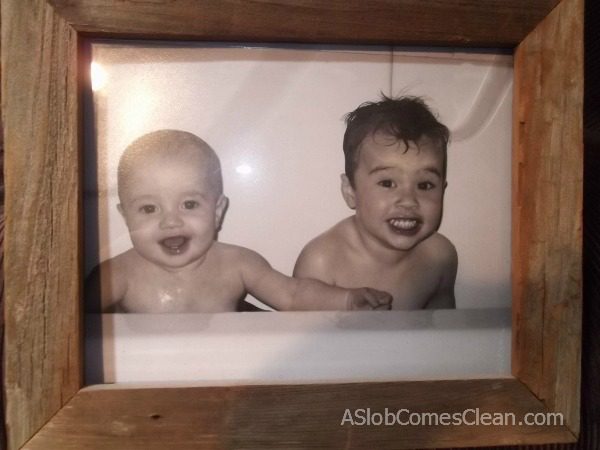 Once upon a time, there were two little boys.
Their mother loved them very much.
When the first little boy was not yet two years old, the second little boy arrived. Everyone was happy, and their mother could not believe how lucky she was to be their mommy.
But the mother was frugal. Others in the village might have even called her cheap.  But she did not mind. Her frugality made her all the more determined that the first little boy, so snuggly and full-of-life, would soon go tee-tee in the potty.
So the mommy spent many hours, even before the second little boy was born, encouraging the first to experience the wonders of not making stinky in his diaper.
She showered him with Cheetos-puffs whenever he did as she asked, for the little boy did not piddle for m&ms.  Alas, he was a strange one at times.
As time went by and the second little boy came home (full of mischief and understanding, even in his newborn eyes), the mommy became more and more tired.
And yet she stayed determined. One day, in a desperate attempt to conquer the Potty Monster before the second little boy began to crawl, she cleared her calendar and determined to stay home for an entire week so she could banish the evil diapers from the older little boy's life forever.
On the first day, she washed seventeen loads of laundry.  Alas . . . she had but six pairs of undies for the little boy.
Yes.  Seventeen. For he was a stubborn little boy with much pee to spare as he began to see that the mommy meant business.
When the daddy arrived at home that evening, the mommy fell upon the floor.  For she was tired before all of this began, but now she was exhausted.
Soon, the little boy saw that his mother was more stubborn than he, and he said goodbye to diapers forever.
Less than two years later, the second little boy, before his second birthday, decided that he, too, would like to tee-tee in the potty and bid the diapers adieu.
The mommy was full of joy, for she was now expecting a third blessing.
When a sweet girl-child arrived a few months later, the mommy was so happy.  As she cooked and cleaned and changed diapers on this new little one, she was thankful that she no longer had to worry about the sweet little boys learning to tinkle in the potty.
And so she didn't worry.
Until she cleaned their bathroom. And then she would fret and fuss and cry that her rags where turning yellow as she scrubbed the walls nearby.
But alas, though she fussed and fretted and cajoled, the walls and the floor continued to turn her rags yellow.
Years went by, and the little boys grew stronger and taller.  They learned to cook and they learned to clean and their mother continued to love them very much and thank God for them every day.
Sadly, their aim did not improve.
And the pretty white toilet seat was no longer pretty nor white.  And the mommy pretended it did not exist.
But when other children from the village came to laugh and play, her face burned with shame at the thought of anyone, even a wee child, seeing the wicked, ugly toilet seat.
And so one day, as she was preparing for a great celebration, she thought to herself . . . "I shall find a new toilet seat! I shall, I shall!"
And she did.  She wrote her wish upon her shopping list and when she went to the market, she was delighted to find that just a short jaunt from the candy aisle was the toilet seat aisle.
As the village children celebrated the joyous birthday of the girl-child, the mommy also danced a jig, deep within her soul . . . for the pretty, new white toilet seat.
And the little boys (who were not so little any longer) knew that the mommy would never again buy another new toilet seat, for now . . . they were old enough to spend their own money to buy the next one.