Last year (less than a month ago), I predicted I'd have my Christmas decor down on January 1st.
January 1st came and went.
So many of you were gracious and assured me that NOT taking it down was actually good and wonderful and much more actual-Christmas-honoring since January 6th is the true end of Christmas. (12 Days of Christmas, epiphany, etc.)
But January 6th came and went.
January 6th was a Friday. Who spends Friday night taking down Christmas stuff? Not me! That's a weekend kind of job.
Then the weekend after January 6th came and went.
And that was when I started to feel bad. I felt the strange, pulling-on-my-soul guilt that accompanies missing a self-imposed deadline and knowing from experience how long things can go ignored in this house if I'm not careful.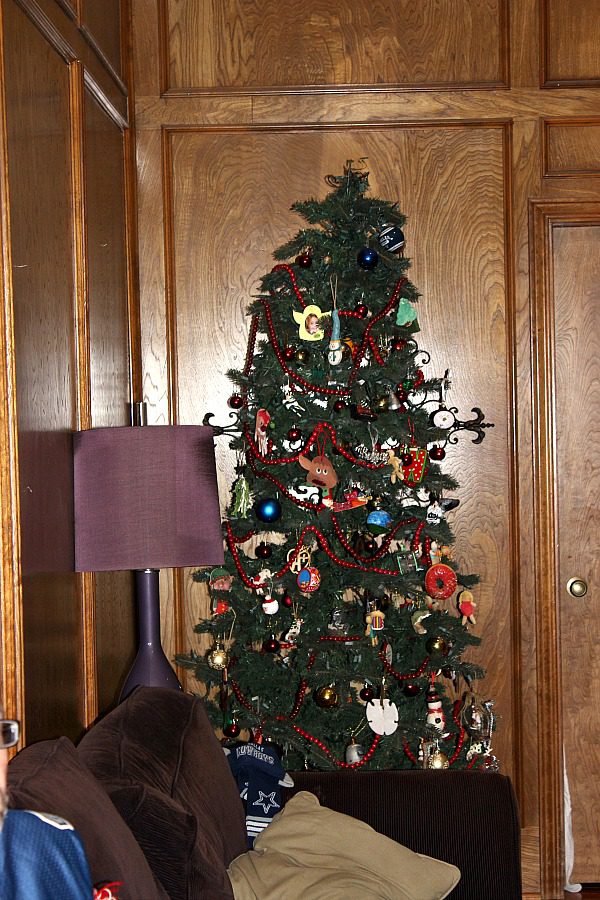 So all week long, in the week AFTER January 6th, seeing the Christmas tree or drinking from a Christmas mug nagged at me.
I kept thinking, we'll do it next weekend.
Then "the weekend" started filling up. And not just filling with activities in general, but activities that needed to happen at my house.
Like, a Girl Scout meeting.
I have flaked so hard as a Girl Scout leader this year. Partly, I blame the book launch for intensifying my TPAD. Mostly, though, I blame the fact that our girls are now super-mature fifth graders involved in all sorts of stuff. They have, between the seven of them, some sort of activity every day after school. As I stressed over when to meet, we didn't meet.
But I was determined to get going in 2017.
I put out an email to the moms and asked if we could do Saturday morning. The very next Saturday morning.
Everyone was in. Brunch and a craft time. Yay!
But oops. My Christmas decorations were still up, and there was no space in my week to take them down. Especially since one of the days was unexpectedly deleted from my control by the need to take my father-in-law to the doctor.
What went through my head as I realized we were going to meet in my still-decorated-for-Christmas-in-mid-January house?
Several of the Girl Scout Mamas bought my book.
At least one of them actually read it.
I took a deep breath and reminded myself that people matter. Not my pride. Or perfection.
People.
Having 7 girls in my home to giggle and play and learn has absolutely nothing to do with impressing anyone.
And then I had another opportunity to focus on people over pride.
The Cowboys were in the playoffs.
We normally lead a group of high-schoolers on Sunday nights at our church, but the playoff game was going to be on during the time we meet.
So we hosted them here.
In my Christmas-ey home.
In mid-January.
They were teenagers (who seem to be like me in their lack-of-noticing abilities), but they can't drive. So they have parents who pick them up.
Again (deep breath), people matter.
Dumb things like still having Christmas decorations up on January 15th don't.
But, on that day, it was more than just a tree in the corner of the living room. It was also dishes in the sink.
LOTS of dishes in the sink.
Right. That was my sink when the teenagers came over. I'd had it all nice and clear for the Girl Scouts, but in the midst of our G.S. meeting/baby-shower-more-than-an-hour-away/basketball game Saturday, we never ran the dishwasher. The rhythm got completely off and I was left with all THAT after filling the dishwasher before the teenagers arrived.
Again, I reminded myself: people matter.
More than dishes.
Allow me to get a little melodramatic/completely-honest-about-what's-going-through-my-head.
Opening my front door meant opening myself up to be judged.
Letting people inside was handing them information they could use against me.
I knew these people. They're nice people. But there's a very real icky feeling that comes with the risk of exposing myself to criticism. Even unspoken criticism.
Avoiding potential criticism would have been as easy as not letting anyone come inside my home.
But people matter. More than my pride.
Having people in my home who might judge me is only going to hurt me.
But not hosting 7 girls and their mamas in my home (because I'm protecting my pride) would hurt them.
Not opening my front door would mean ignoring the very real responsibility I feel to nurture the relationships between those girls as they grow toward their teenage years.
And not providing a place for a bunch of teenagers to hang out while watching their favorite team lose in the last thirty seconds? That might protect the image of myself that I'd love to project to the world, but it hurts them.
It would hurt my relationship with people if I made it uncomfortably obvious that I cared more about things they don't care about at all than I care about them.
P.S. I did get Christmas decor put away on Monday, the 16th. It could have been (and sometimes has been) so much worse, y'all.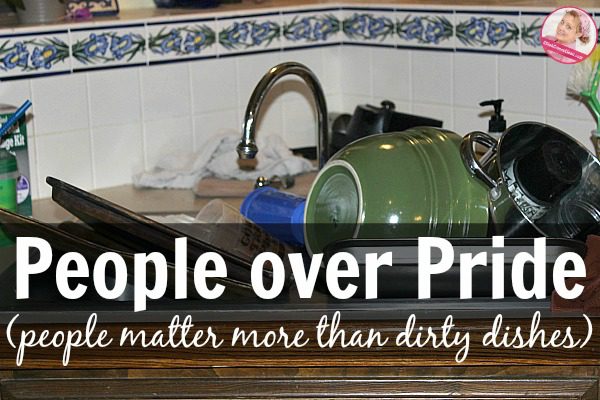 Save
--Nony