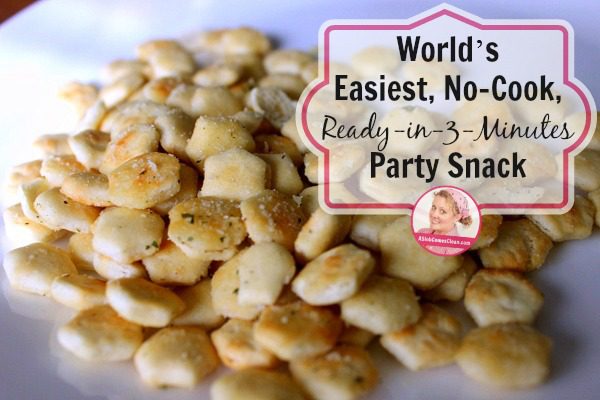 This is embarrassingly easy.
I'm going to categorize it as a recipe, but that's a stretch.
But if you, like me, ever completely forget you're supposed to take a snack to a Christmas party (even when you're one of the ones who organized the party and asked everyone to bring snacks) until five minutes before you walk out the door, here's a "recipe" for you.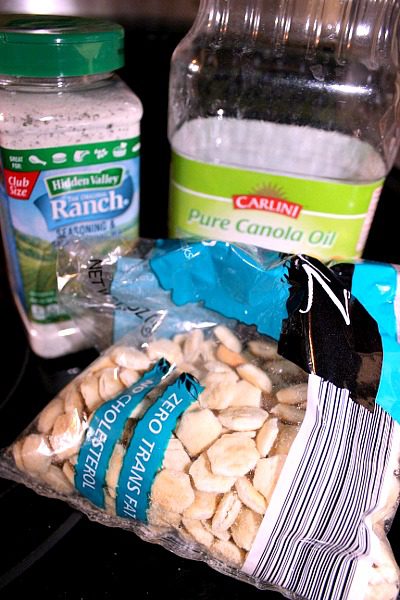 Ingredients:
One package oyster crackers. (Some people use full-sized saltines, but that might change the amounts)
2 Tablespoons (ish) oil
2 teaspoons (ish) Hidden Valley ranch seasoning powder
Instructions:
Pour the crackers into a gallon-sized zipper bag. Pour the oil and seasoning into the bag. Shake.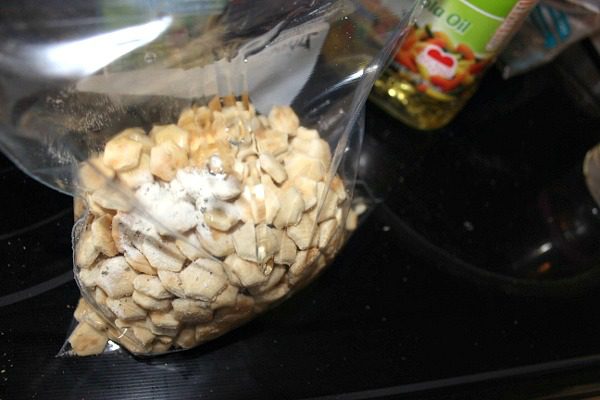 And . . . you're done. For real. No baking required.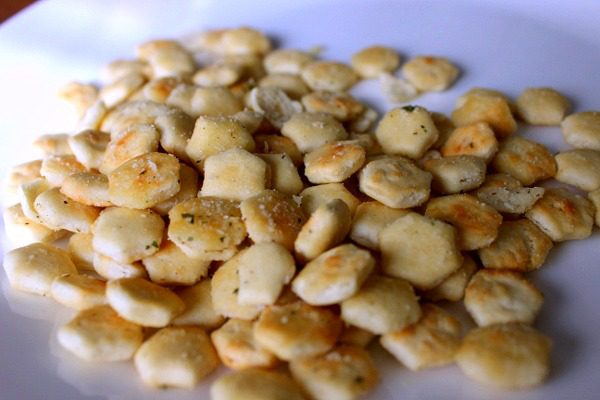 These things are strangely yummy.
Troubleshooting tips:
Want it less oily? Use less oil.
Want it more ranch-ey? Use more ranch seasoning.
Want it more spicy? Add something spicy.
Want twice as much? Double the recipe.
Want something fancier? Plan ahead next time.
Need More Easy Christmas Snack Ideas? Here are a few posts to get you started:
Save
--Nony