I think it's time.
Finally.
It's time to carefully pack up most of my old knives for the donation truck.  
I'll need to write on the package:
"Dear Mr./Ms. Donation Picker Upper,
Please be careful because there are knives in this package.  They're not terribly sharp, but I thought I'd let you know."
I've been using my Chicago Cutlery knives for several months now, and I really do love them.  I had to get used to them since they're heavier than my old ones were, but I'm pretty sure that is part of what makes them awesome.
I was really scared of the huge knife at first.  It's just so . . . big.  But once I finally got over my fear of buying avocados, I realized that the big knife was perfect for cutting an avocado in a single motion.  (See the video to learn how I do it.)

Here is my "recipe" for guacamole:
Ingredients:
Smushed-up-with-a-fork avocado
Garlic powder to taste
Salt to taste
1/4 teaspoon lemon juice per medium-sized avocado
Optional: Add salsa or pico de gallo to taste
Instructions:
Mix the ingredients together. 
That's it.  And that's why I put "recipe" in quotation marks.  It's not hard at all.
Which means I've wasted many a guacamole-eating-opportunity over the years.
Wondering what my problem with avocados was?  I bought one years ago that was literally impossible to smush.  It just wasn't ready yet, but I became convinced that I was incapable of buying a good avocado.  Now I know that they need to be slightly smushable in the store.  If only hard ones are available, just put them on the counter at home for a day or two and they'll be fine.
But how do I really feel about the knives?  Well, using them consistently has greatly improved my knife skills.  It has also helped me understand/appreciate the huge benefits of using such sharp knives that are contoured for easy precision.
Being able to cut more precisely helps make our meals more attractive.  The fact that food cooks more evenly when it is cut evenly means it tastes better too.
The change has taken some adjustment.  Hubby learned the hard way that you really shouldn't put such sharp knives in the bottom of the kitchen sink.  Our old ones weren't a problem, but he did cut his finger once when he forgot one of these knives was in there.
I've really enjoyed working on this brand ambassador program with Chicago Cutlery.  As someone who has always had more than enough of mediocre kitchen tools, it's nice to see the value in having just enough of great kitchen tools.
Hmmm.  There's a concept I should probably apply to more areas of my house . . .
I wrote this review while participating in a Brand Ambassador Campaign by Mom Central Consulting on behalf of Chicago Cutlery and received products to facilitate my post and a promotional item to thank me for taking the time to participate.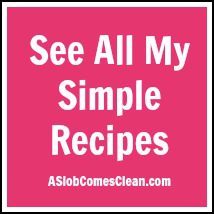 Save
Save