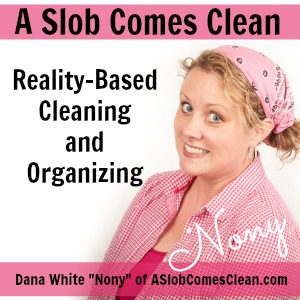 Podcast: Play in new window | Download
Subscribe: RSS
I answer a few questions at the beginning of the podcast, including whether I've read the hit decluttering book by Marie Kondo. The short answer is no. I haven't read it. I go into the long answer of why I haven't and my thoughts on whether you should read it in the podcast. Here's my affiliate link to the book on Amazon: The Life-Changing Magic of Tidying Up.
Also mentioned in this podcast:
28 Days to Hope for Your Home (now a retired e-book. For detailed guides, check out my books: How to Manage Your Home Without Losing Your Mind and Decluttering at the Speed of Life.)
How Long Does it Actually Take to Empty the Dishwasher
My Changing View of Space and Value
If you'd like to be a patron of the show, find out more here.
--Nony