When I speak at moms' groups, I always say: "I have really bad news. Emptying the dishwasher is actually more important than running it."
It is. And I'm sorry.
Emptying the dishwasher first thing in the morning means I can re-fill it all day with whatever dishes get dirtied.
Re-filling it all day (instead of leaving/piling random things in the sink, on the counters, on the table, etc.) means my heart doesn't sink (and my foot doesn't stomp) when it's time to clean up after dinner and run the dishwasher.
I've written about it before, but I have to re-remind myself over and over (and over) that it only takes a few moments to unload it.
Like . . . four.
So today, when I walked into the kitchen after recording a podcast, a whole five minutes before I was supposed to receive a business call (not first thing in the morning), I grabbed my camera and took a picture of the clock and of the dishwasher to prove to myself that it really only does take four (maybe five) minutes to unload that blankety-blank dishwasher.
Started at 9:55.
Ended at 10:00.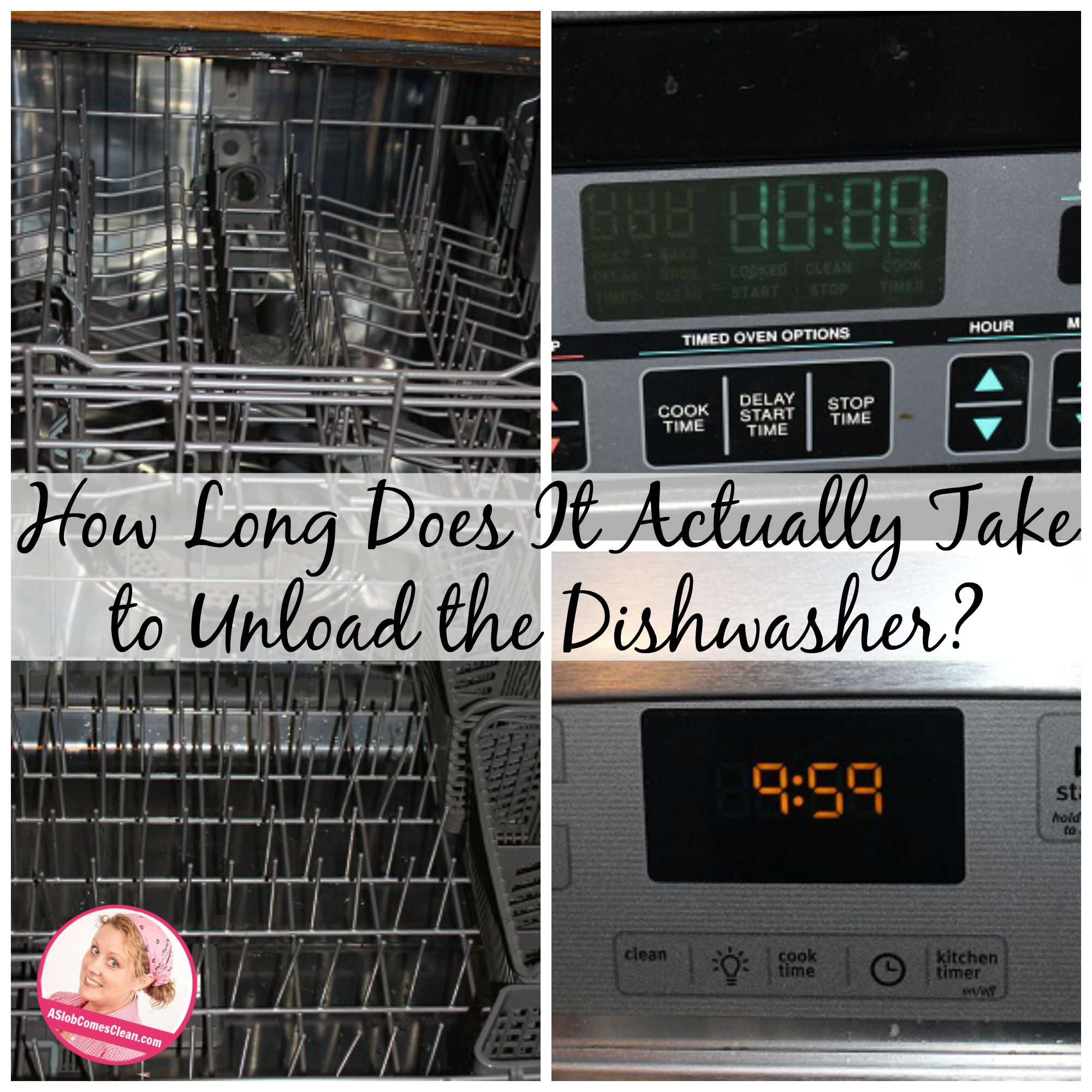 Or, 9:59 according to the other oven's clock (that was also at 9:55 when I started).
Not bad.
Oh, and if you don't have a dishwasher, unloading the drying rack is equally important. When we spend time at the lake (sans dishwasher), unloading the drying rack is the task I most despise, but is also the one that causes the most kitchen-cleaning-backup when left undone.
If dishes overwhelm you, you need my book: How to Manage Your Home Without Losing Your Mind
--Nony