Know what's more annoying than not having a dustpan and having to use the old wet-a-paper-towel-and-wipe-up-the-bits-and-pieces trick?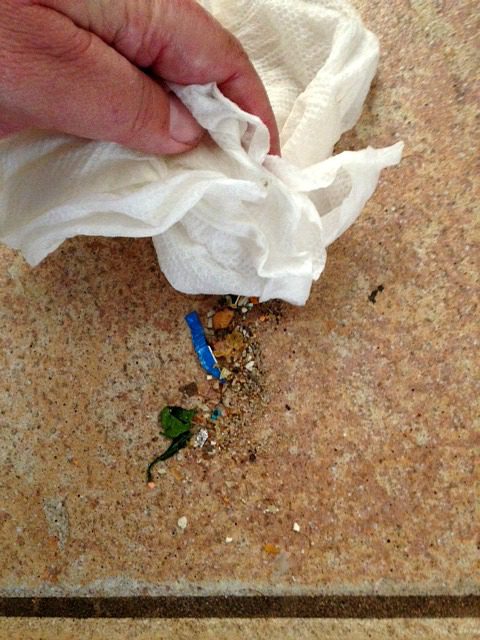 Not having a dustpan and having to use that trick even though I DID have a dustpan about three minutes before this picture was taken.
Right. I had a dustpan the first time I needed it, but the second time it was nowhere to be found.
No. Where.
After four or five frantic trips through the house, I gave up, mumbling and grumbling.
I wiped up the random bits and pieces, and then I put the broom away. And found the dustpan where it's supposed to go, in the laundry room.
Who thinks to look where something actually goes?? Not me.
Who puts the dustpan "where it goes" even though it's still being used? I'd have never guessed this, but the answer is me.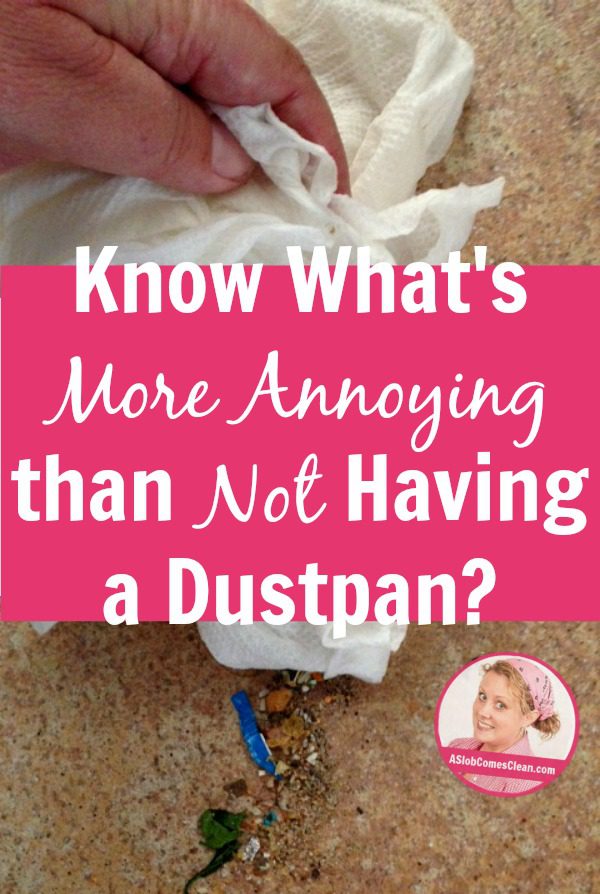 --Nony