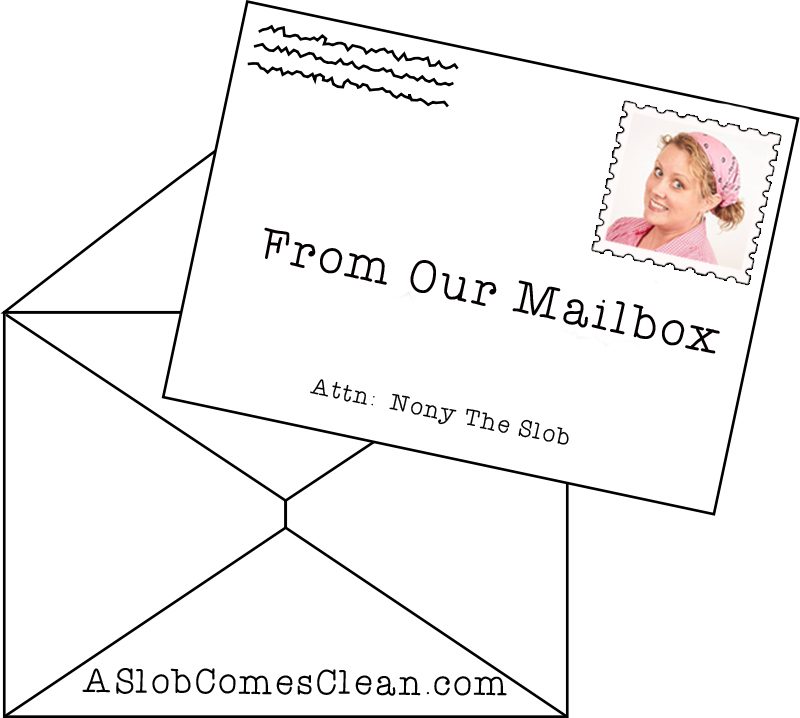 I received this decluttering question yesterday:
"I have tons of clothes that need to be decluttered that are dirty. How do you justify/handle washing cluttered clothes? It just doesn't seem to be a time justified task but is causing chaos in the bedroom."
First of all, I understand. Completely. So much that I've written about my own frustration with this exact thing before here.
Really. I get it.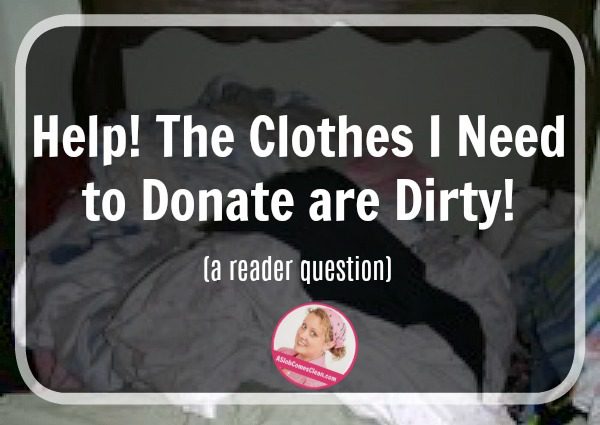 So here's my answer:
I TOTALLY understand that feeling!! Honestly, if they're going to be donated, I'd just wash them all together, not sorting. That is HARD for me, but I know there are people who NEVER sort. Ever. And they swear by this laundry tactic. So I tell myself it's better to get the clothes out of my house than to try to wash them perfectly.
And honestly, old clothes likely won't bleed in the washer anyway.
As a load finishes drying, just bag it up straight out of the dryer and stick it in the car to drop it by a donation place. Even if you did one big load of laundry a week, without worrying about doing it ALL at once, that would help.
Just go load up the washer with the first layer of clothing clutter and start it. Don't worry about all the other laundry that "needs" to be done first because it's clothing your family wears. Think of this as a separate task.
I tend to think there's no point in doing ANYthing if I can't truly conquer the WHOLE problem, but the whole problem is too overwhelming to even start. But that thinking gets me nowhere. When I let myself do SOMEthing, even though I can't imagine it's going to make a dent in the overall problem, I'm always amazed that it does make a difference.
There is a visual difference (because there are fewer clothes in the pile) and a mental difference (because I know an entire load of clothes left my house).
In your question, you already identified what is easy. You have clothes that need to be decluttered. Go ahead and do what's easy and get those clothes out of your home. I think you'll be amazed at the difference, and the difference will give you the momentum to do more.
Here's an Amazon affiliate link that might help you get over your mental block. Shout Color Catcher
But honestly, I don't think they're necessary for this purpose. Just wash everything in cold. Remember that most donation places want clothes that ARE stained or torn because they sell them by the pound to rug makers, so if something gets ruined it's not the end of the world. (And those Color Catchers are significantly more expensive than I imagined, even though I linked to the cheapest ones I could find.)
Posts that might help:
How to Start Cleaning Up When You Don't Know Where to Start
How to Get Rid of Stained or Torn Clothing
Sometimes I Wish I Could Donate Dirty Clothes
Save
Save
--Nony