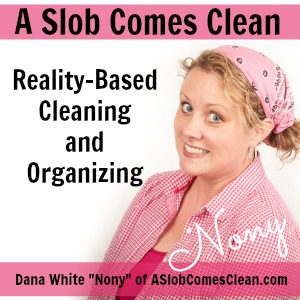 Podcast: Play in new window | Download
Today's podcast keeps going with the excuse busting from last week and specifically focuses on decluttering paralysis. (Which is totally a real thing!)
Posts mentioned within this podcast:
Reader Question: What do I do when the clothes I want to donate are dirty?
How to Start Cleaning Up When You Don't Know Where to Start
But No One Will Go in That Room
How Not to Be a Messie: The Ultimate Guide for the Neatness-Challenged
<-Amazon affiliate link to the book I mentioned in the podcast.
28 Days to Hope for Your Home
Connect with me on social media.
--Nony