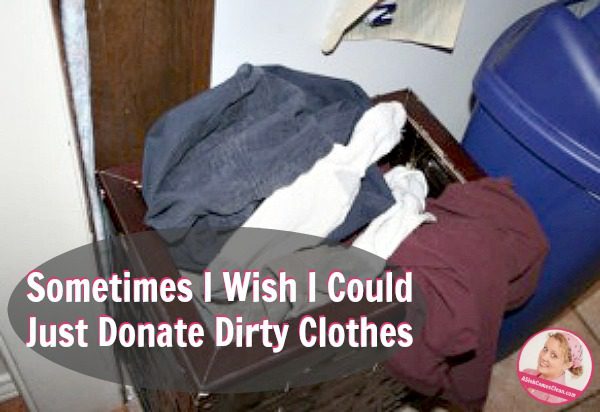 But I won't.
Before somebody gets her panties in a wad over the horror of that thought, let me clarify . . . that I won't.
I wouldn't do something so tacky or classless or rude.
But it's so incredibly tempting.
Every time we declutter the kids' rooms, we find dirty clothes.  In the costume box, the toy box, under the bed, behind the dresser, and various other random places.
Often, by the time we find them, they're too small.  So, it's time to donate the clothes, but we have to wash them first.
Somehow, that just sticks in my craw.  I don't know exactly what a craw is, or how exactly things get stuck in it, but the expression fits my feelings on this matter perfectly.
I have enough/too much laundry to do as it is.  The thing that motivates me to get it done is my own family's aversion to public nud*ty.  Someone else's aversion to such . . . not so much. 
At that point, I feel like I'm doing someone else's laundry, and I'm just not that giving of a person.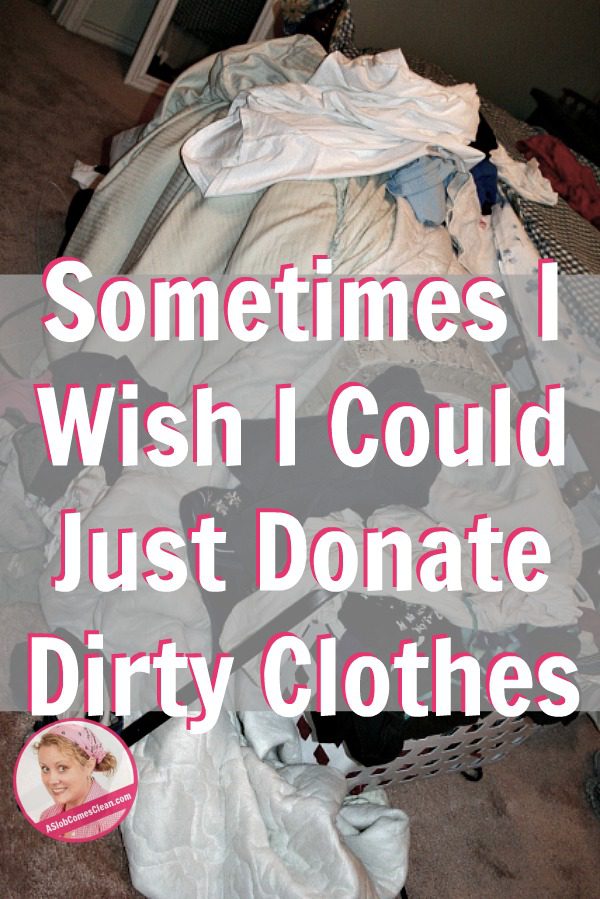 ___________________________
Save