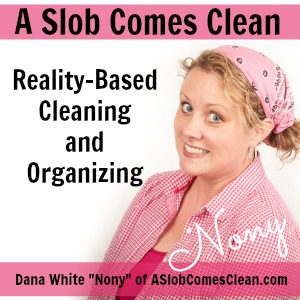 Podcast: Play in new window | Download
Subscribe: RSS
This podcast is about the guilt that can make it soooo difficult to declutter! Sometimes it's guilt laid on by others, and sometimes it's imagined!
Posts mentioned within this podcast:
GO DECLUTTER something and enter this giveaway for a $500 Home Depot giftcard by Extra Space Storage!!!
Drowning in Clutter? (my e-book that has the script I read) – NOTE: This e-book is now retired. For detailed guides, check out my books: How to Manage Your Home Without Losing Your Mind and Decluttering at the Speed of Life.
"I Didn't Want to Hurt Your Feelings, Mom!"
Getting Rid of Someone Else's Memories
Breaking the Clutter Guilt Cycle
Connect with me on all my social media channels.
Save
Save
--Nony