Yesterday I shared a Container Concept Story with a sad ending.
Today, I'm sharing a happy one!!
While decluttering, I unearthed some tablecloths.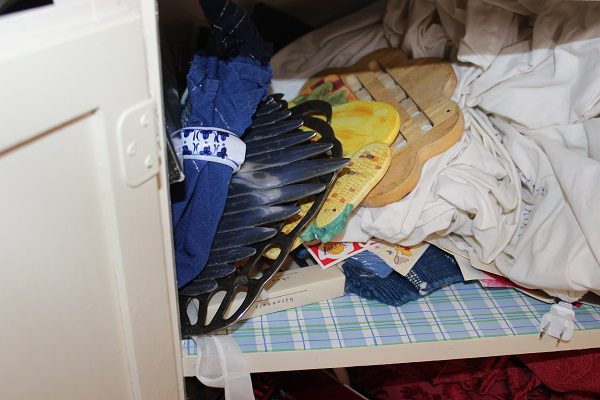 Ugh. Tablecloths. A reminder of how I once thought I'd be a Tablecloth Type. Y'know, back when I assumed Future Me would host bi-monthly dinner parties and have a beautifully decorated table at all times.
Reality Me gave up on tablecloths when she accepted that it's waaaay easier to wipe off a table than to add another unnecessary item to the laundry pile.
But it still caused a little ache in my heart when I found these tablecloths and assumed I needed to stick them in the Donate Box.
I went ahead and asked my first decluttering question, though. "If I were looking for this item, where would I look for it first?"
I headed to the Tablecloth Drawer in my china cabinet.
And guess what I found there?
Room. Empty Space.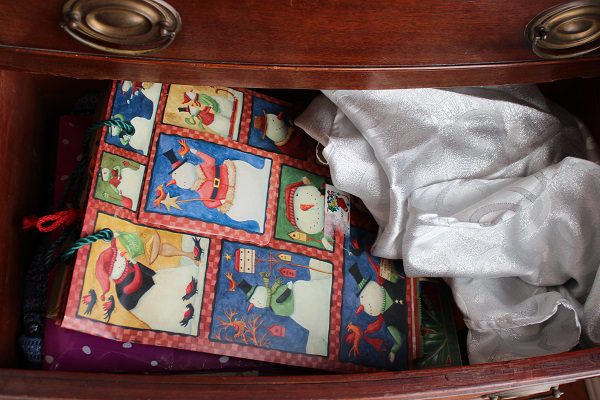 Once I removed the how-in-the-world-did-those-end-up-in-here-when-they-have-a-designated-spot-somewhere-else gift bags, the Tablecloth Drawer had room for two more tablecloths!! I was able to keep two!!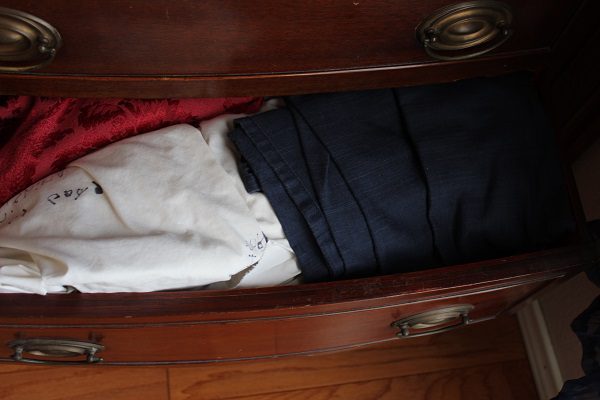 (What? you're wondering about the not-a-tablecloth-but-a-sheet-with-writing-on-it? This should explain.)
And to prove it: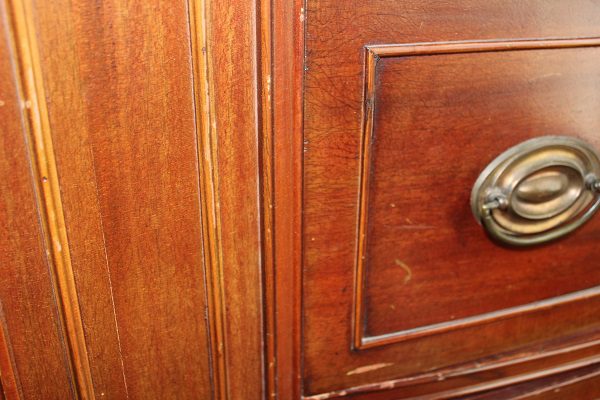 A closed-all-the-way drawer.
That's a big deal 'round here, y'all.
Please note: I've never claimed to be a Proper Folding Blogger, but even I was rather horrified at the you-call-that-folding?? of the tablecloths in the picture. I'm always amazed at how I see things in a picture that escape my Slob Vision in real life. Neither amazed nor horrified enough to go fold them properly, but whatever.
Not sure what The Container Concept is? Here's a post and a podcast about it.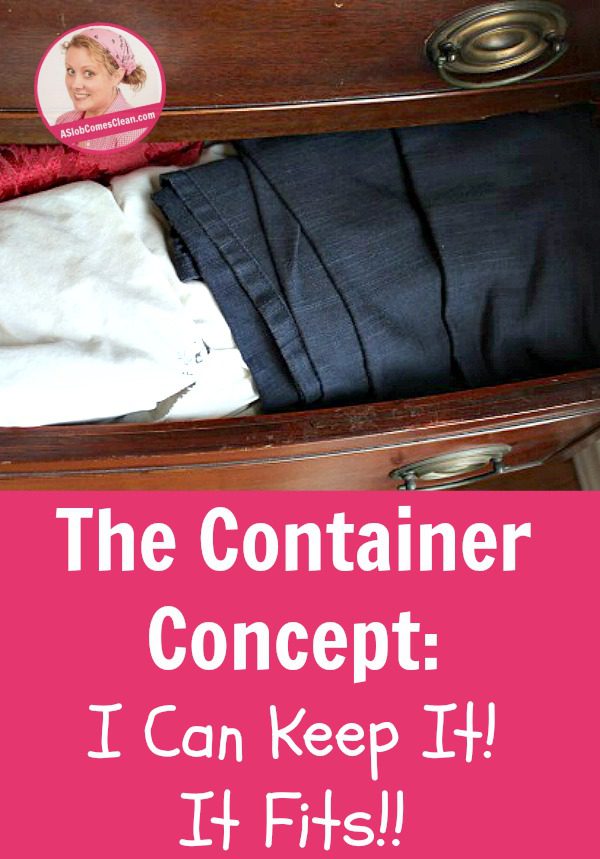 --Nony